How to delete your email account
Updated on Mar 13, 2019
Deleting an email account from Outlook 2010 is easy task which we will show you how to achieve in the next few lines of this short tutorial.
This tutorial assumes that you have already downloaded and started your Outlook 2010 mail client and of course that you have already configured email account for deletion.
In order to delete an account you will first need to access the Account Settings window which is located under the File menu → Account Settings.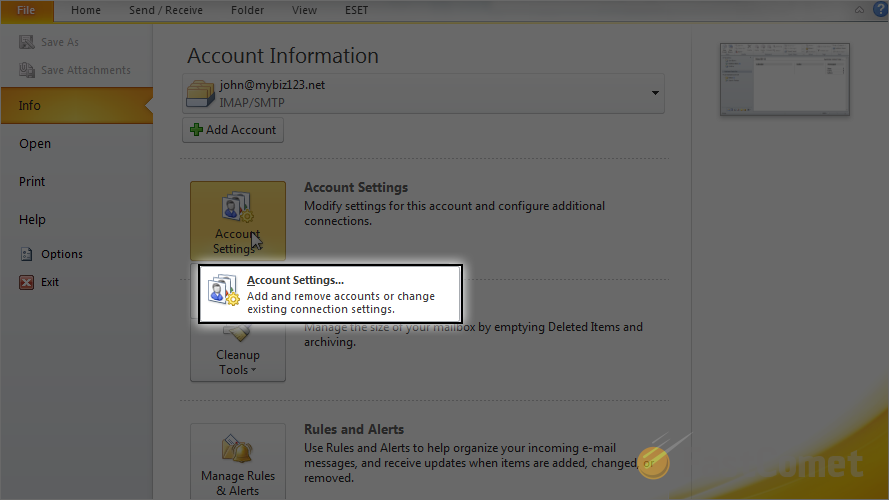 There you will notice a list with the already configured email accounts in your Outlook 2010 email client. From the list you will need to choose the email account you would like to delete.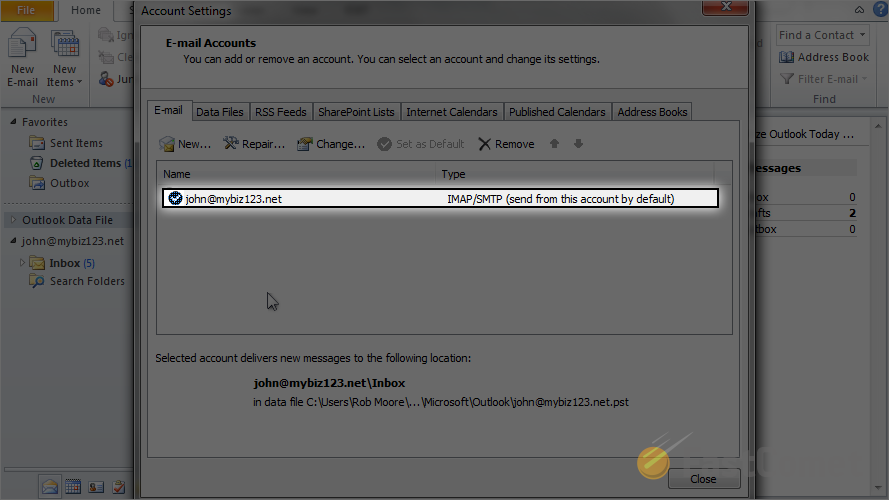 Then you will need to choose the Remove option from the options pane located right above the list of your already configured email accounts. This action will require your confirmation in the next dialog so you can simply press Yes if you are certain that the selected email account should be deleted.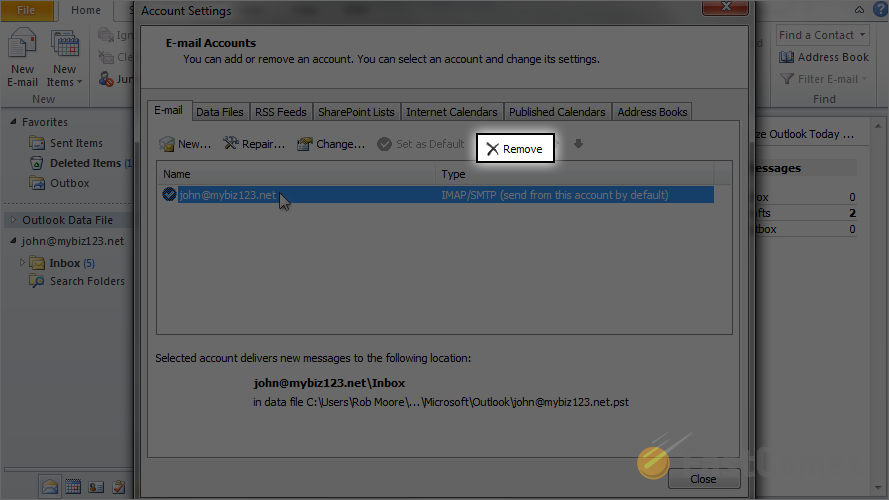 Congratulations! You no know how to delete any of your existing configured email account in your Outlook 2010!