How to delete an email account on your iPad
Updated on Mar 13, 2019
Deleting an email account has never been that easy with the user friendly interface of the iPad mobile device and in the next few lines of this tutorial we will show you how to achieve that.
Let's begin by accessing the page where all of your email accounts will be listed and where you will be able to choose the email account you would like to delete. The page is located under the Settings → Mail, Contacts, Calendars screen.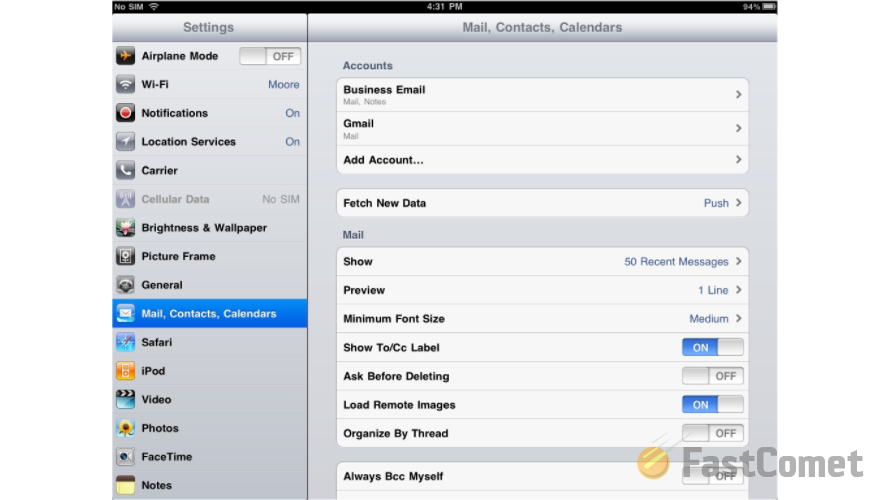 There under the Accounts section you will be able to locate all of the email accounts you have configured on your device. Once you click on the email account you will be prompted with the home screen of the account where you will be able to find the Delete Account button.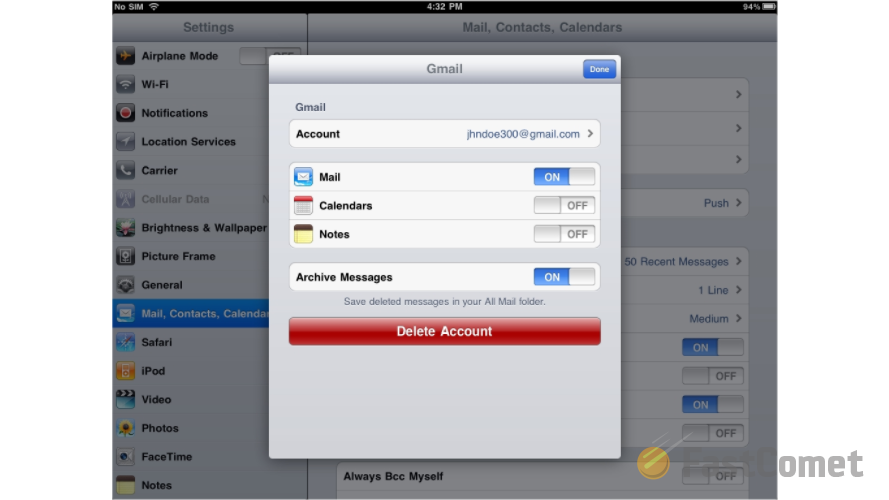 If you click on that button you will be presented with a warning message indicating that the deletion of an email account is a process which will also delete all of the downloaded emails for that account. You will need to confirm the deletion there by pressing the Delete button.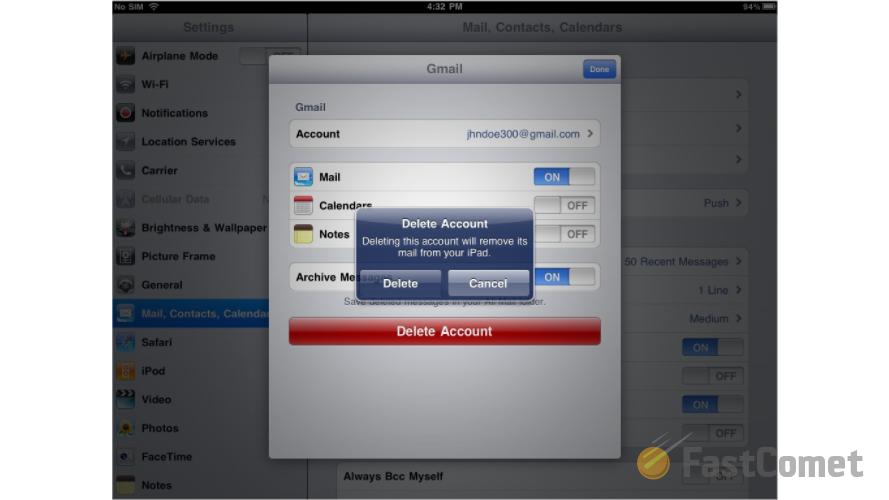 Then you will be returned back to the Mail, Contacts, Calendars screen and you will notice how the account you have just deleted is no longer presented in the list of Accounts.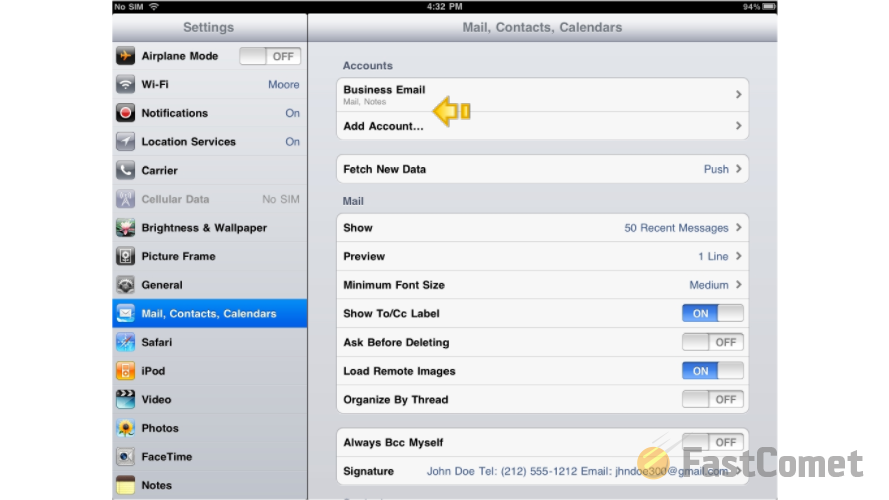 Congratulations! You now know how to delete email accounts from you iPad!