Display Online Users with a Menu in PHPFox
Updated on Dec 18, 2015
This tutorial will review the process of adding a menu item, which will allow your PHPFox users to see all members currently online.
The first step of the process is to access the AdminCP area of your website. Simpy locate and access the AdminCP button at the top-right corner of the screen.

Click on the CMS tab at the main menu and then Menus > Manage Menus.

Edit the following options:
Product - Select Core
Module - Select User
Connection - Select Members (or wherever you wish to display the menu item).
URL - user.brouse.view_online
Mobile Icon - Set a mobile Icon
Language Pack Details - Enter the name of the menu item
User Group Access - Specify the user groups that will be able to see the menu item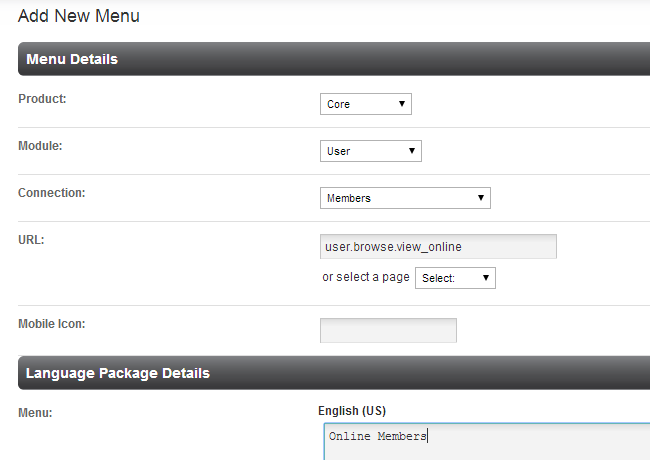 Click on the Submit button to keep the changes.