How to Edit a User in PHPFox
Updated on Dec 18, 2015
To edit a profile on your PHPFox website is easy. You have the option to change the actual fields that a user can edit. With the default PHPFox installation, there are already pre-defined fields that are available.
Log into your website and locate the Profile button at the top-right corner of the screen. Then simply click on the Edit Profile button.

You will be taken to the profile edit page. Here, all of the profile information fields will be categorized in a certain way with the use of tabs. The default ones are Basic Information, About me, Interests and Details, however, you can add custom ones yourself.
NOTE
For more details on how to add more tabs with certain fields that hold user information, you can review our tutorial on how to add custom tabs on your profiles in PHPFox.
Review and edit the fields that you wish to change.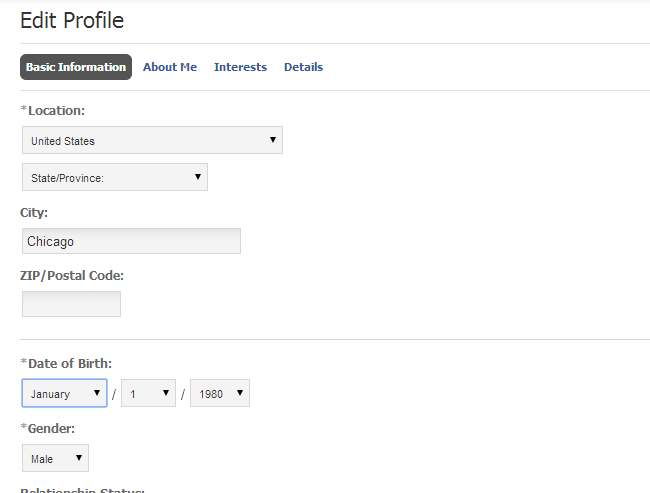 Click on the Update button to keep the changes for your profile.