In this tutorial we will show you how to manually install Arastta – the community driver open source eCommerce by using FTP client and the install wizard.
To complete the Arastta Installation, please follow these steps:
Step 1 Download and prepare the files
You can download the newest Arastta version from the official website's download page.

Save the archive file on your local computer and extract it in a location of your choosing.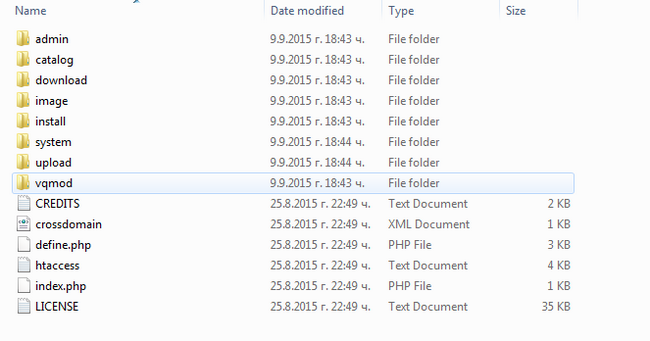 Now open your favorite FTP client and connect to the server. You also have to choose if you want Arastta to be located in your public_html directory and be accessible directly from your domain (http://example.com) or located in a subdirectory and be accessible via a path (http://example.com/store/).
Upload Files
There are two ways of uploading your files to the server - using an FTP client, following our FTP tutorial, or uploading directly through your cPanel account > File Manager, following our File Manager tutorial.
Step 2 Creating a database
Before we start the installation process, you will need to create a database where your Arastta store information will be kept. We will use this in a few moments.
MySQL Configuration
You can create a new database and a user assigned to it via cPanel. Simply follow our MySQL Wizard tutorial for more information on the process.
Database type – MySQL
Database server host name – localhost
User name - Enter the name of your user
Password - Enter the password.
Database name - Enter the name of your database
Step 3

Follow the Installation Wizard

Open your favorite browser and navigate to the location of Arastta on your domain. Once there you will be prompted to do choose a language.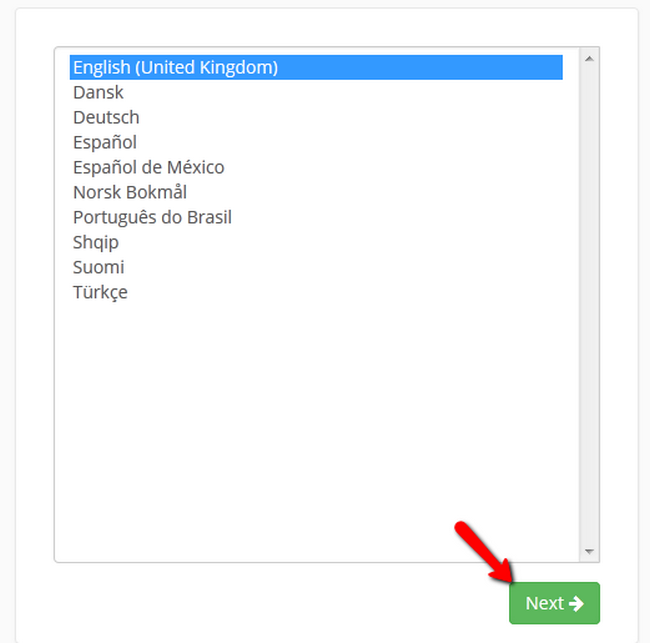 Choose the language you prefer and click the Next button. Here you will be able to choose which database you want to use. You have to fill in the Username, Password and database names and click Next.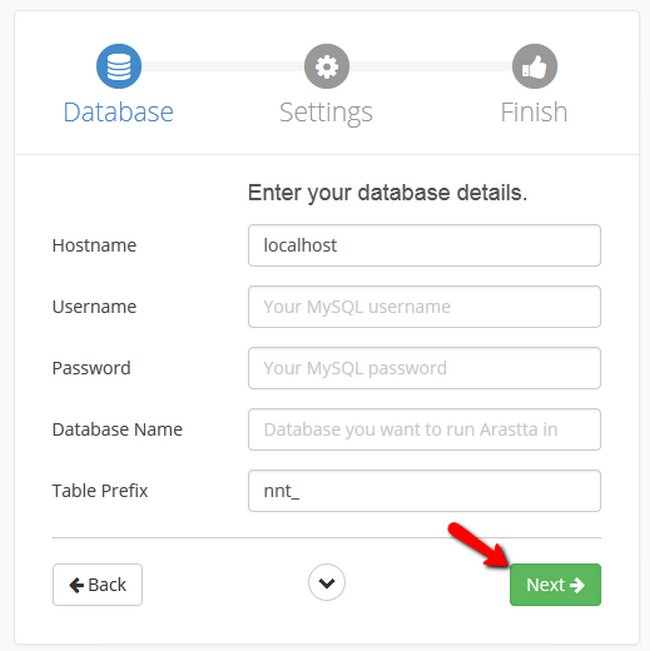 With this next installation step you will create your Administrators account which you will need for the back-end of your website. You will also be able to choose name and email for the store.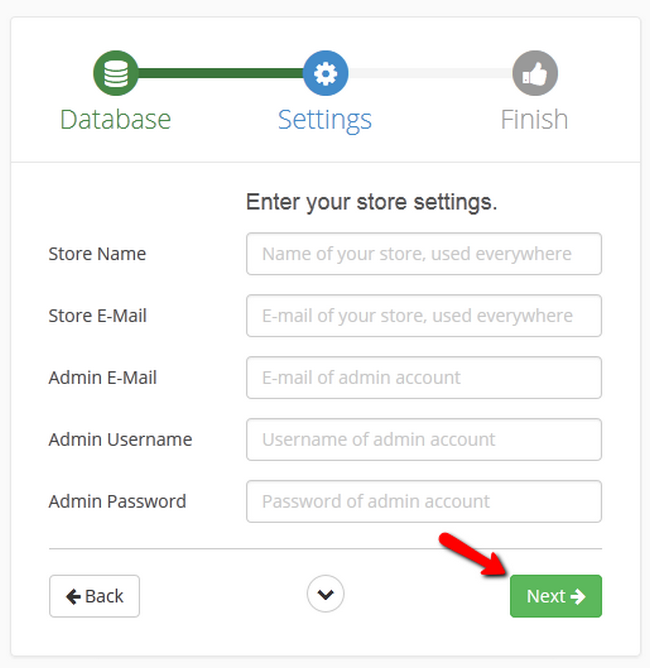 Hit the Next button and you are done. You have successfully installed Arastta on your domain.