Clearing the Arastta Cache
Updated on Dec 10, 2015
Caching is a valuable method of increasing load speeds by keeping a resources on the user's web browser after the first visit on your Arastta store. But the website itself also has a cache and sometimes changes made on it will not be visible to the users unless you clear that cache.
You can modify some of the settings associated with the cache of your store by going to the System>Settings section of your main admin panel.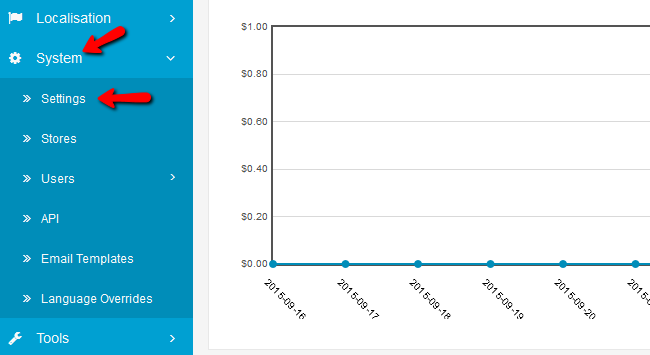 Now navigate to the Cache tab and you will see the following options ready to be edited: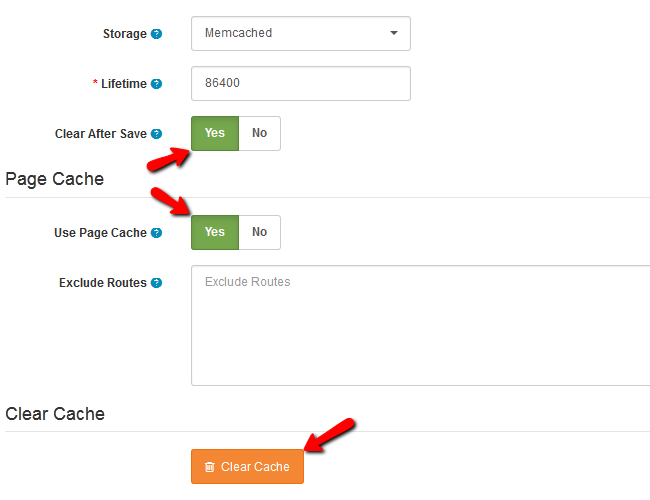 Storage – Select from one of the 5 caching methods (excluding file, you might need to enable some PHP modules via your cPanel>Select PHP Version and install the cache type via SSH)
Lifetime – The maximum amount of time a cache of your website will be stored (in seconds)
Clear After Save – Select Yes to make sure Arastta clears the cache after each new item creation/edit you make (Highly recommended)
Use Page Cache – This option will cache pages for very fast sequential load speeds for your clients
Exclude Routes – If there are pages you wish to exclude from caching (dynamic content) you can do that by pasting their URLs here
To completely clear the cache on your website, click on the orange Clear Cache button.