Manage Product Categories in Arastta
Updated on Dec 10, 2015
Categories are very helpful in organizing your products. You can increase your sales and conversion rate by having a well thought categories filled with relevant for them products.
To Add a new Product Category, please follow these steps:
Step 1 Add Categories in Arastta
To create a new category to your Arastta Shop, you will need to be logged in the admin area of your website and navigate to Catalog>Categories.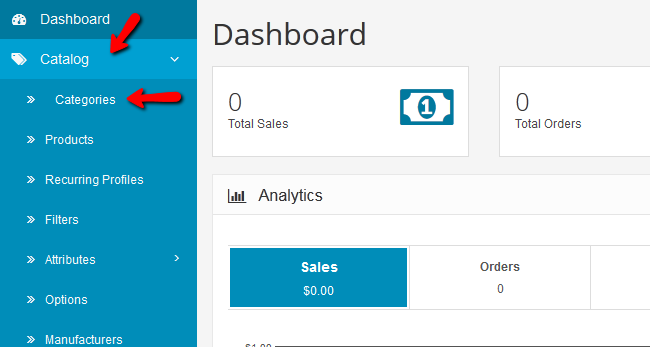 Here you can see a list of all the existing categories.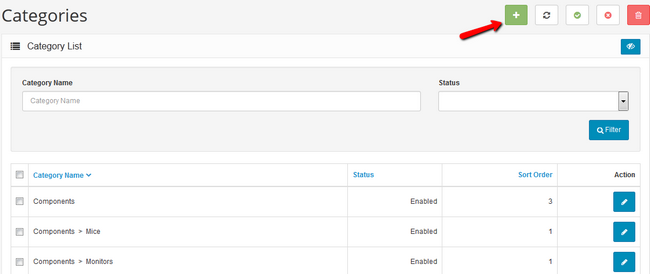 To create a new category, click on the green Add New button.
Step 2Configure Categories in Arastta
In the general tab you will be able to setup the category name and write a description for it. As an example we will add a new category called Keyboards.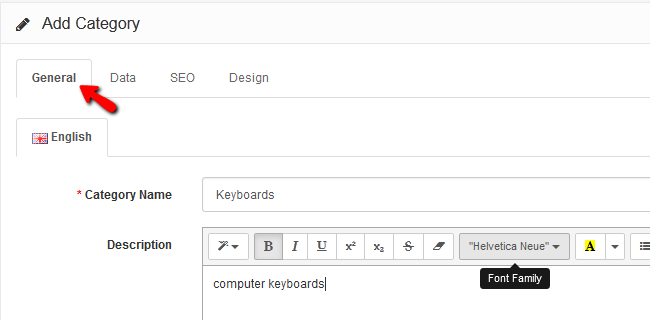 As we already have a category named Components we will make our category Keyboards a sub-category for Components.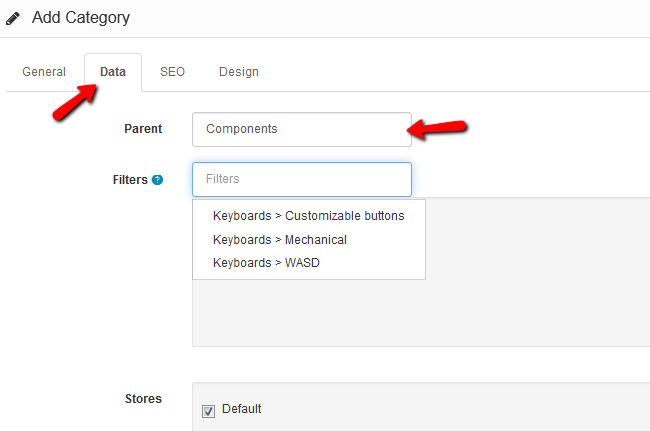 Parent – If you have an existing category you wish to make a parent to this category, select it from the dropdown menu
Filters – Filters will let your customers navigate more easily in the category (for our category we can add filters like WASD, Mechanical, Customizable buttons etc. For more information on how to add and enable filters in your store, visit our Product Filters tutorial.
Stores – As you can manage more than one store with Arastta, here you can select for which store the category will be created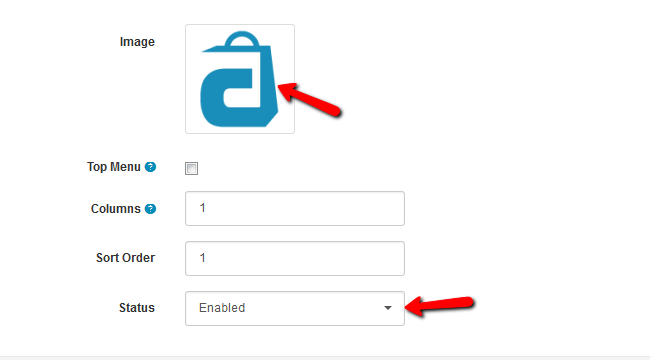 Image – Choose an image for the category
Top Menu – Checking this box will display the category in the top menu of every page (sub-categories will not be displayed as only top parent categories can use this feature)
Columns – The number here will correspond to how many sub-categories are shown when opening a parent category
Sort Order – This will determine the position of the category in the menu (The lower the number the higher the order will show)
Status – Enable/disable the category on your store's front-end
The SEO and Design tabs are not essential for creating a new Category. In the SEO tab you can optimize the category by adding Meta tags and keywords and in the design tab you can override the layout of one of your other store components with the category component. However we recommend that you customize your website's layout by using the Layouts section in the admin dashboard.