Arastta Search Engine Friendly URLs
Updated on Dec 10, 2015
One of the most basic search engine optimization techniques is the SEO-friendly URLs. These shorter and simpler URLs will help your website's indexation as well as your clients when navigating through your website. In Arastta, SEO-friendly URLs are enabled by default but you might need to change some of the settings associated with them. This tutorial will explain the possible options and how they affect your website.
To access the Arastta SEO-friendly URLs settings on your store, you will need to login to your admin dashboard and navigate to System>Settings.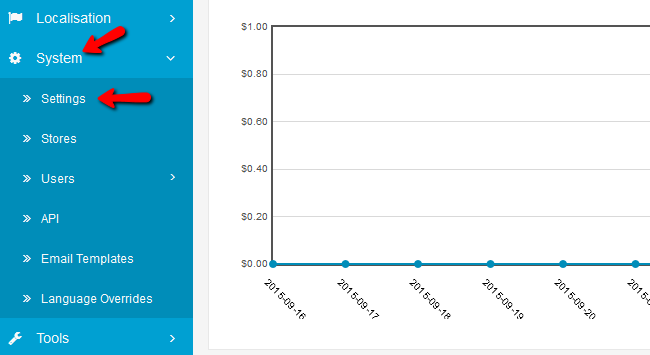 Select the SEO tab and you will have the following options for editing:
Use SEO URLs - Enable/Disable SEO URLs
Remove index.php - Selecting Yes will remove the index.php from all of your front-end URLs (you will need to navigate to cPanel>File Manager and rename the htaccess.txt in your Arastta directory to .htaccess)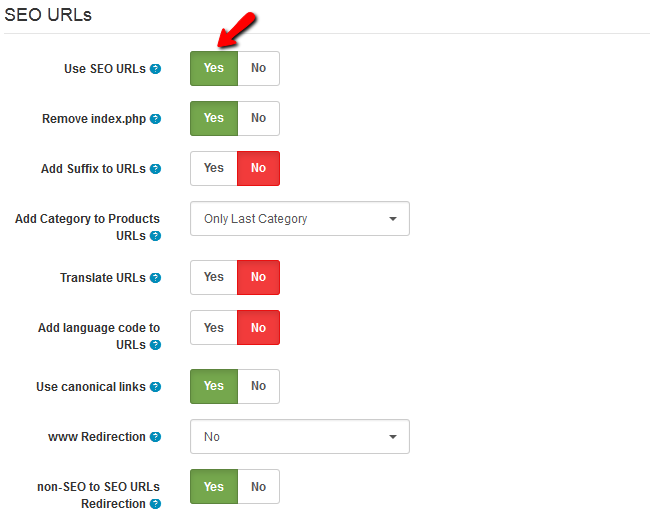 You will also need Apache mod_rewrite module installed on your host/server.
mod_rewrite
The Apache module mod_rewrite comes pre-installed on our SSD Arastta Hosting package
Add Suffix to URLs - Enabling this will add .html suffix to your URLs (not recommended as it has no benefit for SEO)
Add Category to Products URLs - Here you can choose if you want the category of the product to be included in the URL (We recommend using the Only Last Category as with more categories your URLs will become longer and indexing crawlers will crawl these pages less often)
Translate URLs - Enabling this will translate the URL to the language selected by the user (Not recommended)
Add language code to URLs - Adds a language code (en,de,fr) to your URLs (good in some cases for stores available on a lot of languages)
Use canonical links - Adds canonical links for sorting and paginations of URLs
www Redirection - This can be used to redirect content to www if needed
non-SEO to SEO URLs Redirection - Enabling this will redirect non-SEO URLs to SEO URLs

When you are done don't forget to click the Save button at the top of the page.