Configure Payment Gateways in Arastta
Updated on Dec 10, 2015
Arastta comes fresh out of installation with 4 Payment Gateways. You can get additional payment methods by browsing the Marketplace>Extensions>Payment Gateways section.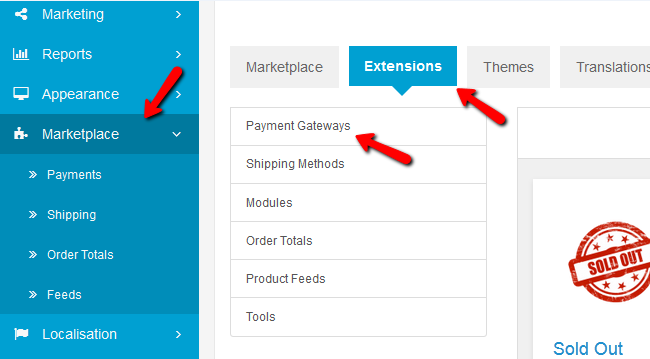 To configure a Payment Gateway, repeat the following steps:
Step 1 Adding and Installing a Payment Gateway
Currently there are 16 Arastta core payment methods there which you can get for free and additional two user made payment gateways also free of charge.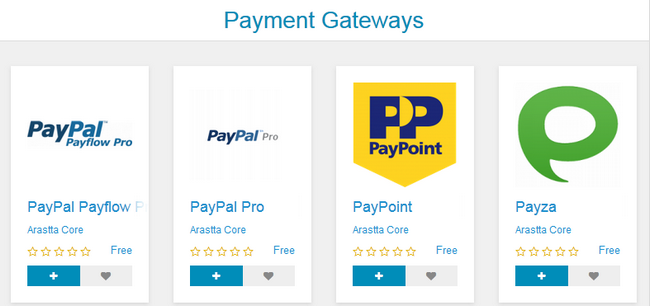 After you have added the desired payment gateway, you will need to install, enable and configure it.
To access the Payment Gateways section of your store go to Marketplace>Payments.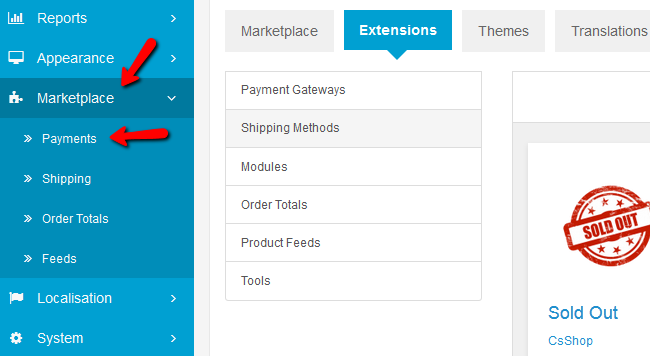 In this tutorial we will configure the PayPal Payment Standard gateway. After we have added the gateway from Marketplace we will need to install it before we can edit it.

Click on the green Install button.
Step 2 Configuring the Payment Gateway
Once installed the blue Edit icon will become available to us.

On this page you will see the General and Order Status tabs. The General tab is where you must configure the gateway itself.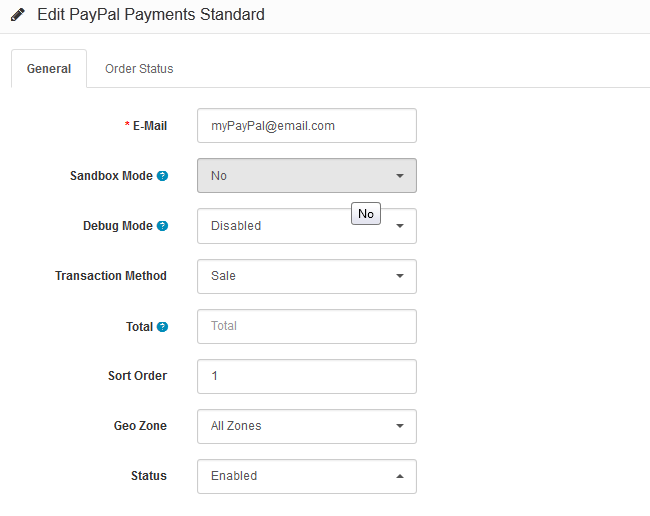 E-Mail – The email address corresponding to your PayPal account
Sandbox Mode – Enable this if you want to test transactions with your Sandbox PayPal account
Debug Mode – Enabling this will provide additional information about payments in the system log
Transaction Method – The transaction method can be either Authorization or Sale (Authorization leaves the client with time to cancel as the money are subtracted from his account but not automatically added to yours as you must go into your PayPal account and claim the transaction)
Total - The amount that must be reached during a checkout to activate this payment (we recommend you to leave this blank for this method = 0.00$)
Sort Order - The position of the payment gateway relevant to the other gateways when a user has to choose
Geo Zone - The geographical zone where this payment is allowed to operate
Status - Enable/Disable the payment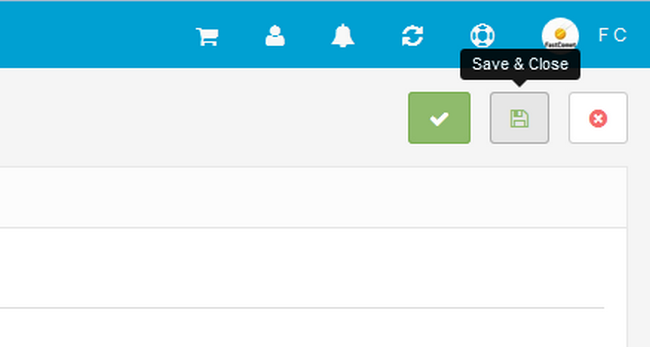 When you are done click the Save & Close button to save the changes and get back to the Arastta Payments page.
Now your clients can use the PayPal Payment Standard gateway for purchasing products from your store.