Arastta SMTP Configuration Details
Updated on Dec 10, 2015
Simple Mail Transfer Protocol (SMTP) has become a standard in the mail transfer area of the internet. With PHP mail becoming obsolete, you will want your Arastta Store mails to be configured via SMTP.
To setup your emails in Arastta via SMTP, follow these steps:
Step 1 Create an Email Account
You will need to have an email account in order to send emails from your store to your clients.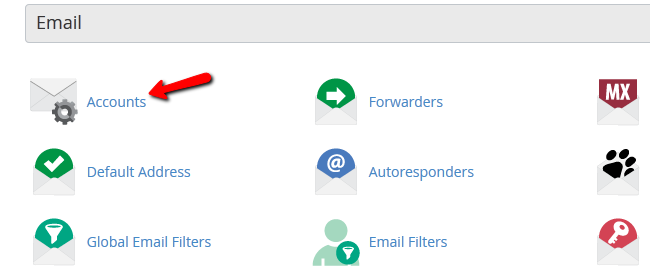 You can create a new email account via your cPanel>Accounts.
Email Accounts
Our SSD Arastta Hosting package allows you to create unlimited email accounts.
Step 2 Configure SMTP in Arastta
In Arastta, you will need to navigate to System>Settings menu located in your admin dashboard.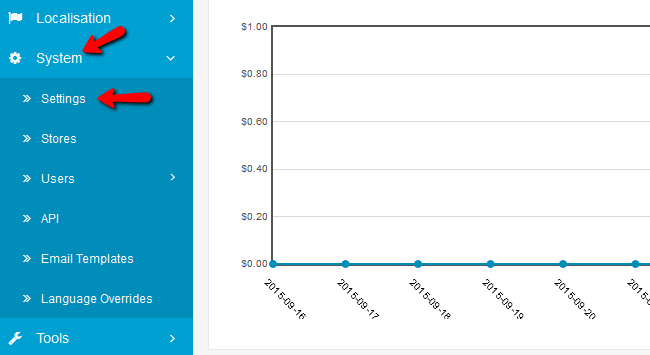 Now select the Mail tab and you will see the mail settings for your store:
Protocol - The protocol is the method used to transfer the mails (Choose SMTP from the drop-down menu)
Sendmail Path - This is the the path to the sendmail directory on the server (this option will be predefined for you during installation)
SMTP Host -  The address of the SMTP host (use localhost if your website and email are both hosted by FastComet)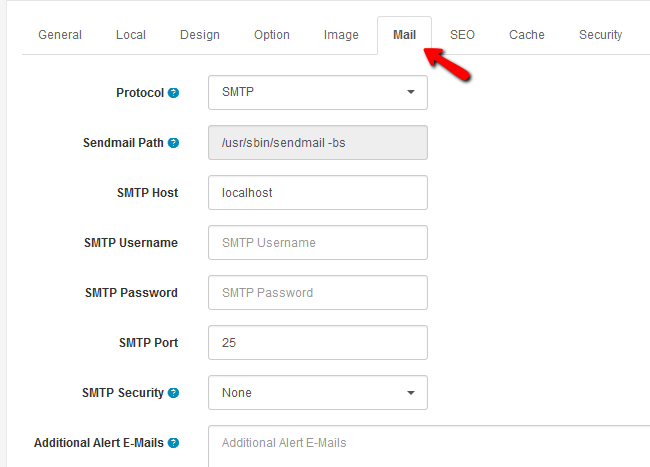 SMTP Username - The full name of your email account
SMTP Password - The password for your email account
SMTP Port: The port on which the connection will be established (25/2525 for non SSL and 587 for SSL )
SMTP Security - The security method for the SMTP connection (none/SSL/TLS)
Additional Alert E-Mails - If you wish to receive alerts from your store to emails other than your store email, here you can specify them.
When you are ready with configuring your Arastta store SMTP settings click on the Save button at the top right corner of the page to save the configuration.