How to Configure the Shipping Methods
Updated on Mar 13, 2019
To provide your customers with the non-downloadable products they have purchased from your Online Store you will need to setup proper Shipping methods. AbanteCart provides several pre-installed Shipping Methods and in the next few lines we will show you how to configure those.
To configure the shipping methods in AbanteCart, you need to:
Step 1

Activate a Shipping Method

Every shipping method in AbanteCart is an actual extension which needs to be activate and configured. Since in this step we will be reviewing only the activation process you will need to first access the Shipping extensions main page which is located under your AbanteCart admin area > Extensions > Shipping.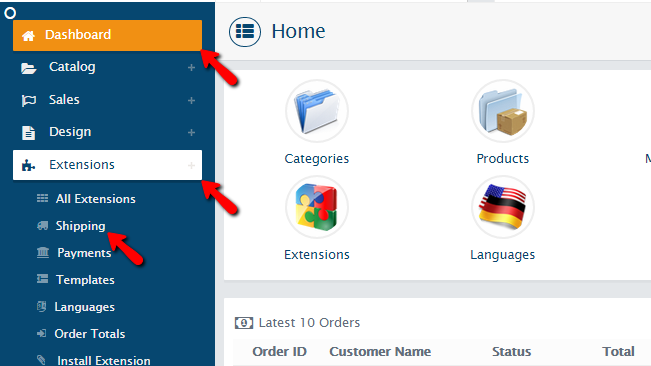 Once there you will be presented with a complete list of the available shipping extensions (methods). To activate a Shipping method you will need to simply click on the play button located in the Quick Actions column of extensions.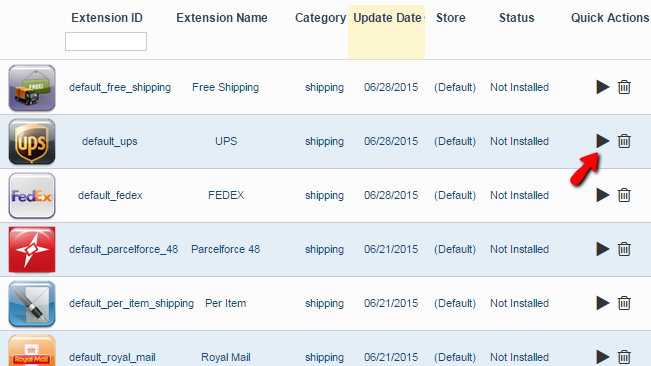 Once this Shipping Extension is activated you will be redirected to the configuration page for the same. We will review the configuration of the sample Shipping Method "UPS".
Step 2

Configurethe activated Shipping Method

Every Shipping Method requires different configuration. Since we cannot possibly discuss them all we will review a simple configuration of a single one called "UPS". Once this method is activated you will be presented with two tabs (sections of options). First let's review the General tab. There you will be able to find the following configuration options.

 
Status – The status of the shipping method
Storefront Icon – The icon displayed on the Store Front for this shipping method
Auto Select – If this method should be auto selected with the clients' orders
Accept these payments  - Here you can choose what payments this Shipping method can accept
Sort Order – Where the shipping method will be displayed in the list of available shipping method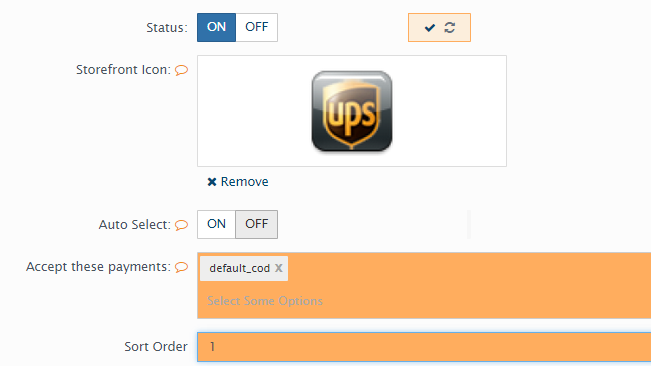 Once you are ready with all these configurations please click on the Save button so the changes can be actually save and move forward to the next tab which is called Additional Settings. There you will be able to find different kind of settings for the different shipping methods. Mostly the settings will be related to the carrier of your products and you might need to contact them for some of those. Once you are ready with them please click on the Save button located at the bottom of the page.
Congratulations! You can now configure any of the Shipping Methods you would like to use for our AbanteCart online store!