Downloadable products are those products which after purchased can be downloaded by the customers of your online store. Usually such products are digital goods such as movies, videos, high-quality graphics or just a text file with an important essay. In the next few lines of this tutorial we will show you how to add a downloadable product type to your Online Store.
To configure Downloadable Products in AbanteCart, you need to:
Step 1

Access the Products Menu

Every product on your store no matter new or already existing have the option to be extended with a downloadable files functionality. Thus we will present you with the common way of configuring a downloadable product which can be used for both new products and already existing.

In order to access the configuration you will need to edit a product once added to your Online Store. This can be achieved by logging into the admin area of your AbanteCart and then by navigating to the Catalog>Products menu.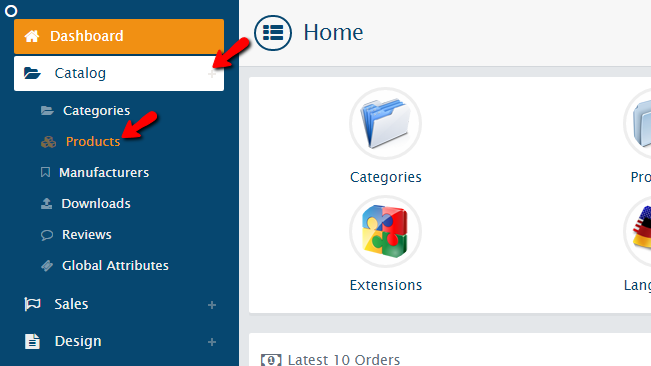 Next you will need to find the product that needs extending with a downloadable functionality. This can be done quite easily if you use the search tools on top of the Products page.
Step 2

Edit the Product Configuration

Once you find the product you would like to convert to downloadable you will need to click on the small Edit icon.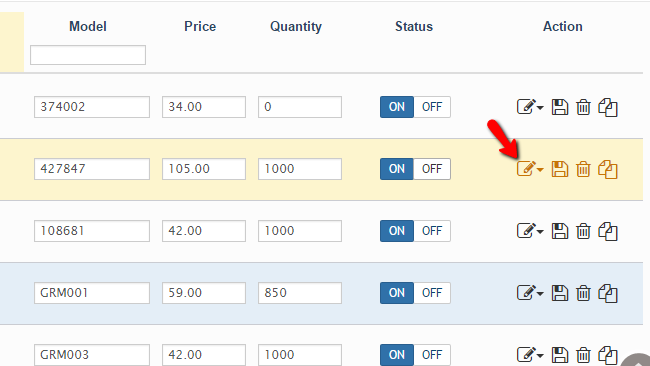 This will present you with a drop-down menu where you will see the available options for editing related to this product. The one you will need to choose is called Files.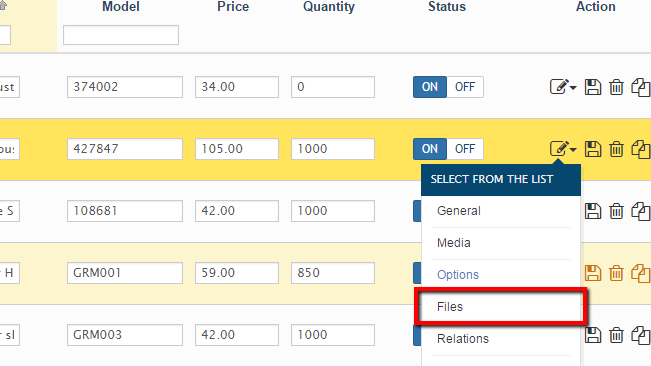 If you click on that menu item you will be taken to quite a simple page where you will be able to manage all the downloadable files added for this product. Now let's add a new file. In order to do that please click on the small "+" like button at the top left section of this option menu.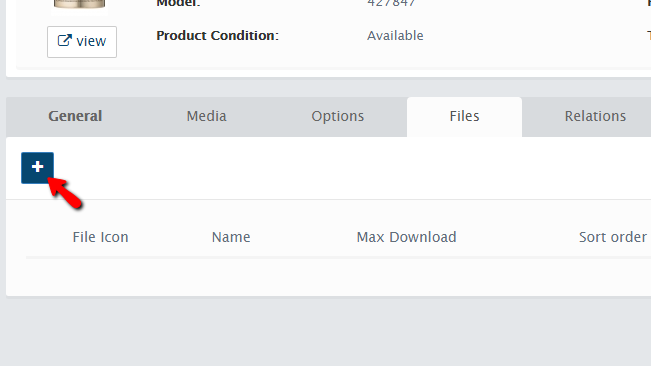 You will be then presented with a modal box where you will need to configure the new product you are adding currently. The available configuration options are:
Resource – The actual file from your local computer
Status – If the file should be allowed for downloads immediately
Shared Download – If the download of the file should be shared
Name – The name of the downloadable file
Download mask – The filename which the file will have when downloaded by the customer
Activated – When the download option should be activated
Sort Order – The sort order of this file based on the other files you add for the same product
Max Downloads – The maximum amount of downloads for this product
Expire Days – The amount of days after which the downloadable file will expire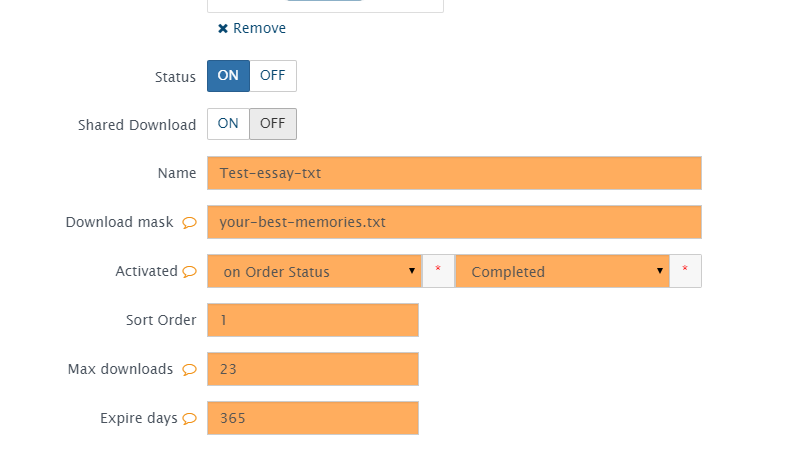 Once you configure these all please click on the Add button and the file will be uploaded and added to the list of files for that product.
Congratulations! You can now add and convert as much as products you would like to in order to make them Downloadable!