How to activate Maintenance Mode in AbanteCart
Updated on Mar 13, 2019
Usually when you are performing a large scale update of the inventory for your Online Store or if you are implementing a new design you want to hide the performed changes from your customers. In these cases AbanteCart provides you with the Maintenance Mode. This is a simple Store wide notice that disables the customers from purchasing items and at the same time informing them about a scheduled maintenance of the Store. In the next few lines of this tutorial we will show you how to activate the AbanteCart Maintenance mode.
Since you will be performing a modification on the system settings for your AbanteCart based Online Store you will need to login into the admin area of the Store. From there you will need to navigate to System>Settings>System.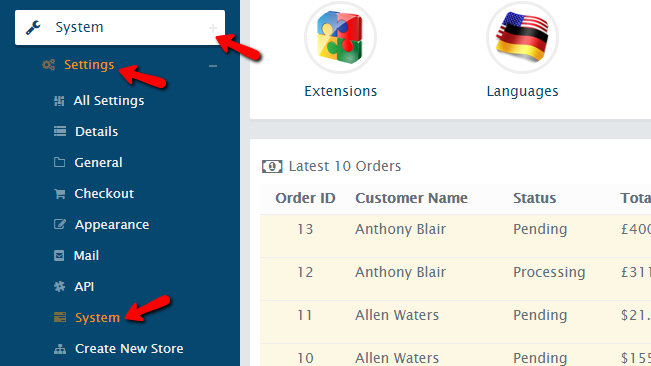 Once there you will see the usual large lists of available options for configuration. You will need to look only for a single option called Maintenance Mode. Once you find the option simply switch if to On.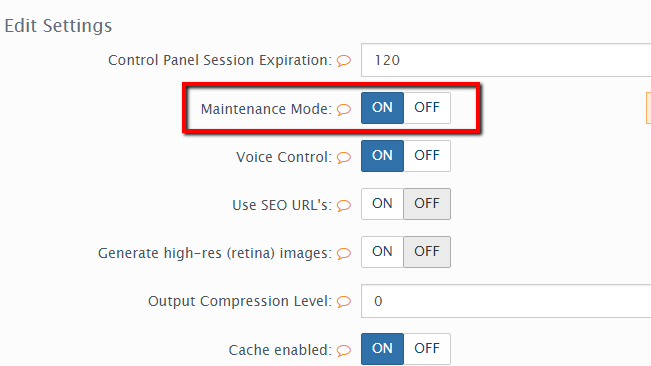 Then you will need to scroll down to the bottom of the page and hit the Save button. You will receive a message indicating that the options were successfully saved and you are done. If you access the frontend of your Online Store you will notice the Store wide message indicating for successful activation of the Maintenance mode.
Congratulations! You now know how to put your AbanteCart base Online Store into Maintenance Mode!