How to check the Reports and Stats in ClipBucket
Updated on Mar 13, 2019
Clip Bucket comes with a fully integrated stats and reports page where you will be able to received detailed reports on different elements and contents of your application such as Videos, Users, Groups and many more. In tis tutorial we will briefly discuss the Stats and Reports page of your application so you can be more familiar with the contents displayed on the same.
In order to access the Reports and Stats page you will need to navigate to Stats and Configurations > Reports and Stats.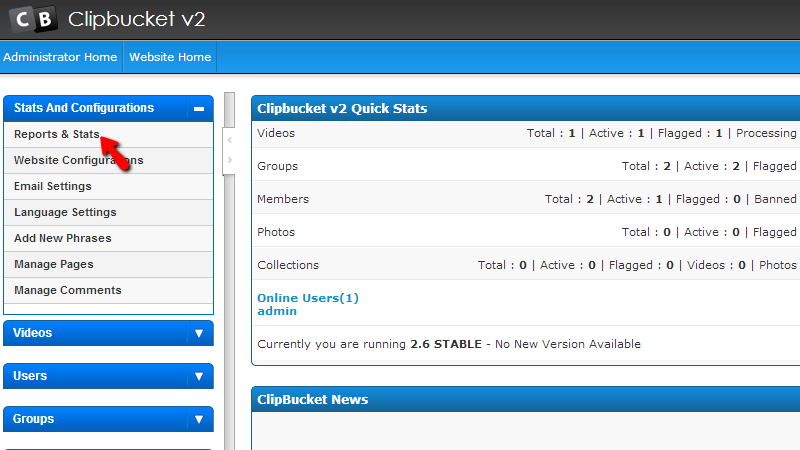 Then you will be redirected to the page where all of the statistics are provided. Let's review each statistic from the top to the bottom.
The first once is called Clip Bucket Daily Activity and it will provide you with graph for all of the contents added to your website such as Videos, Users or Groups.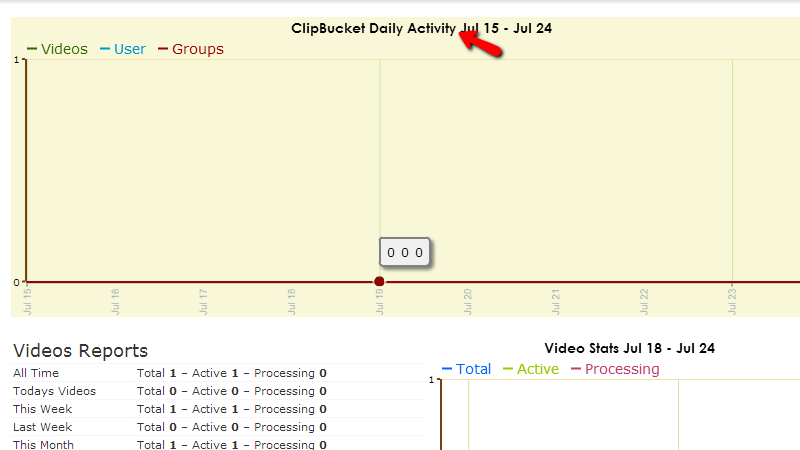 Right bellow this graphic you will find the reports for the videos of your website separated on two sections – one for the raw reports as text and one for the graphic representation of the report.

Next you will find the same two sections, however this time they will contain information for the users on your website.

The final similar representation of reports will be the Group Reports where you will receive information for the groups on your website.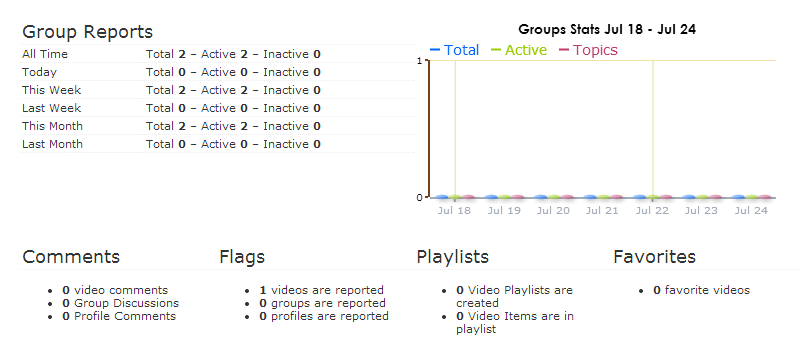 At the bottom of the page you will find the Files and Sizes section which is maybe the most important as you need to check these sizes from time to time due to the fact that if you start to backup your website and you are not aware of the data you are going to download this can take large period of time and also might take large amount of space on your local machine.

That is all the information you will need for checking the Reports and stats for your website and we are recommending for these stats to be checked n daily basis so you can be aware of the condition of your website.