How to manage the comments of your website
Updated on Mar 13, 2019
In order for you to be able to manage all of the comments left on your website Clip Bucket provides you with a management page in the admin area of the website. In this tutorial we will show you how to fully manage the comments of your website.
This tutorial assumes that you have already logged into the admin area of your website.
Let's begin by accessing the "Comments Manager" page. You can do so via the admin area of your website > Stats and Configuration > Manage Comments.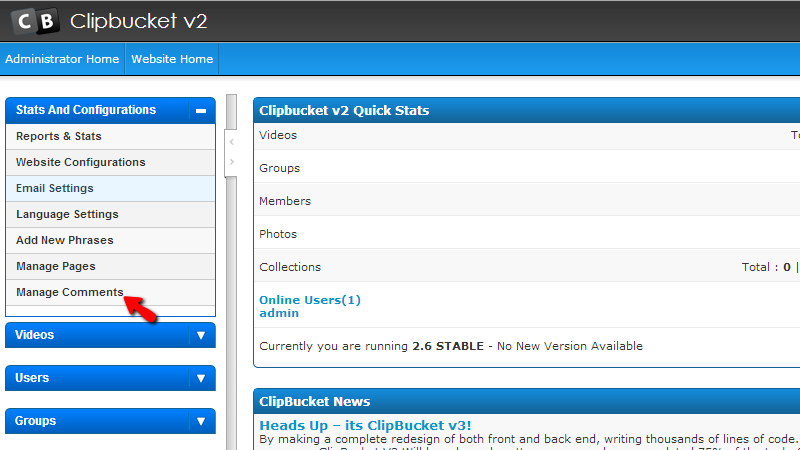 Once you are landed on the comments management page you will you will notice that the comments are conveniently structured in a table view for the different comment types.
At the top of the page you will notice links for the supported comment types:
View Video Comments
View Topic Posts
View Channel Comments
View Collection Comments
View Photo Comments
By clicking on any of these links you will be presented with the comments for the concrete comment type.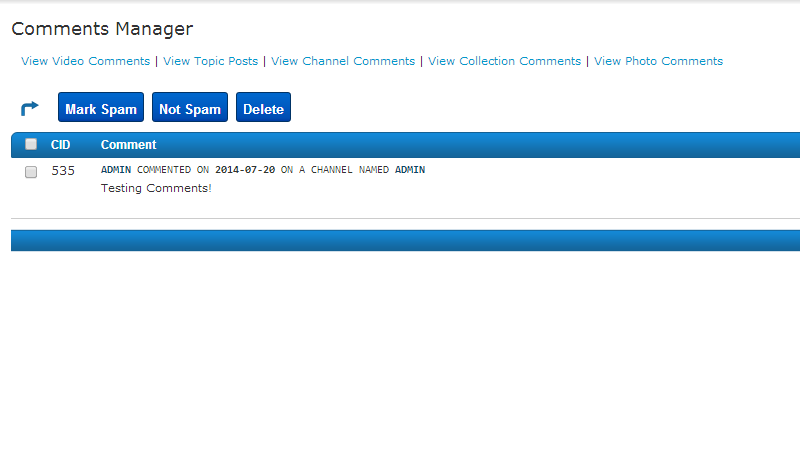 Right below the Comment types links you will notice 3 buttons:
Mark Spam – For marking the selected comments as spam
Not Spam – For making the selected comments as not spam
Delete – For deleting comments
No matter which button you will use you will need to first have a comment or set of comments already selected by ticking the checkbox before each comment in the table view.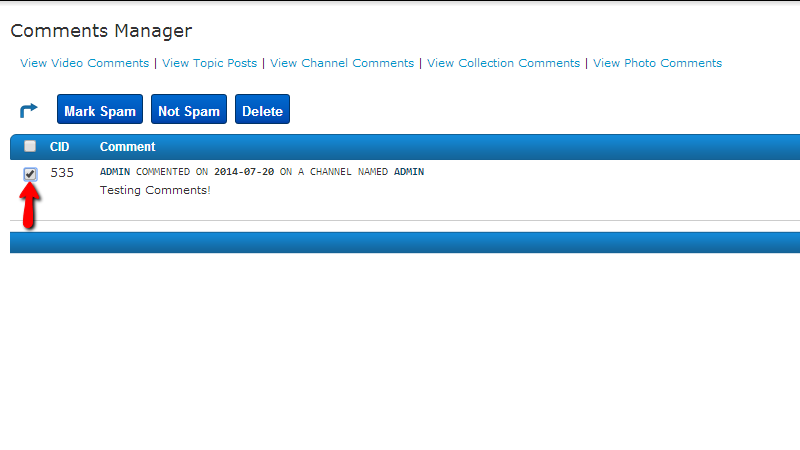 Finally if you hover over a comment you will notice how few options are displayed bellow the content of each comment.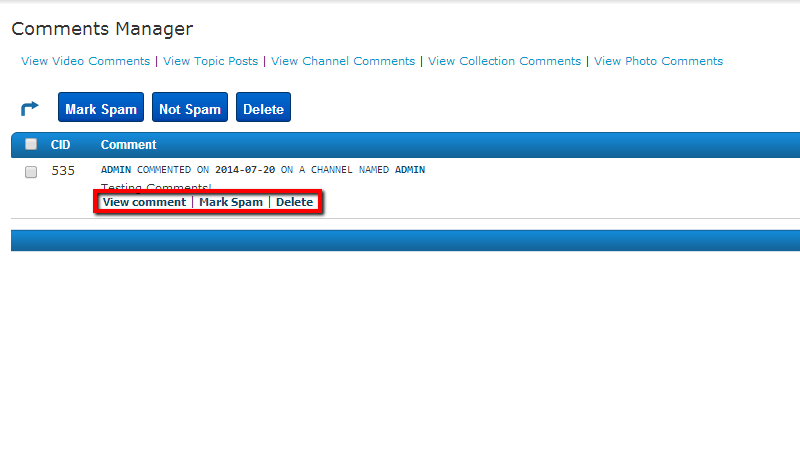 The only new option there different than the buttons above the table view is the "View Comment" option which will redirect you to the comment you are using that option for.
Congratulations! You now know how to fully manage the comments left on your website!