How to manage the Flagged Videos in ClipBucket
Updated on Mar 13, 2019
Flagged videos are the videos which for some reason are reported by the users. The reporting process can be delegated via the Report button displayed bellow every video. In this tutorial we are going to show you how to manage the flagged videos of your website.
This tutorial assumes that you have already logged into the admin area of your website.
In order to access the Flagged Videos management page you will need to navigate to Videos > List Flagged Videos.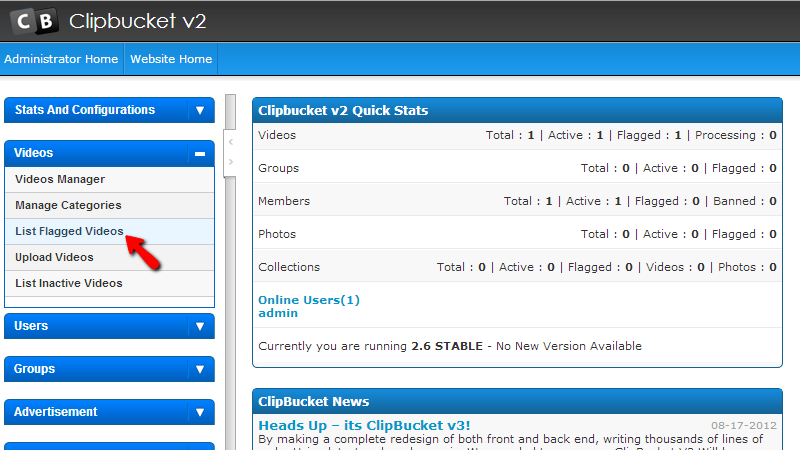 Then you will be redirected to the page where you will be able to take different actions with the flagged videos on your website.

The page contains basic table view for all of the currently flagged videos and also action buttons at the top and the bottom of the table view which you can use for taking different actions.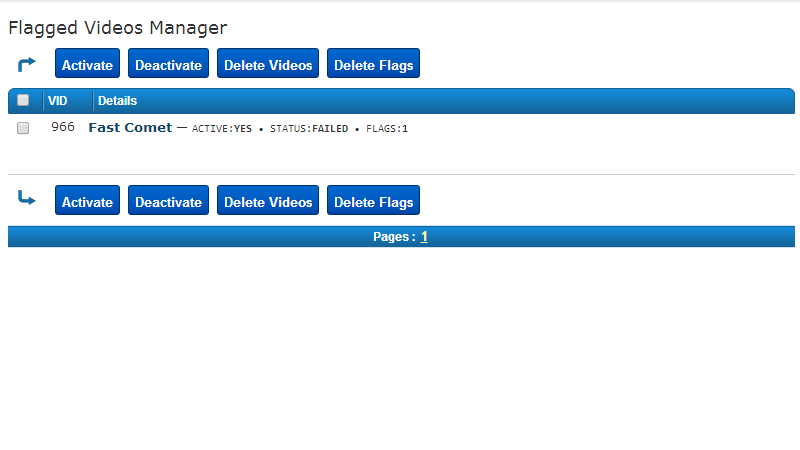 The actions you can take with the flagged videos are the following:
Activate – Activating any Deactivated Video
Deactivated – Deactivating any active video
Delete Videos – Deleting the selected videos
Delete Flags – Removing the flags for the selected videos
No matter which from these actions you will choose the software requires from you that have at least one video selected before you use any of the displayed action buttons. In order to select a video you will need to simply check the checkbox located before the "VID" column for every video.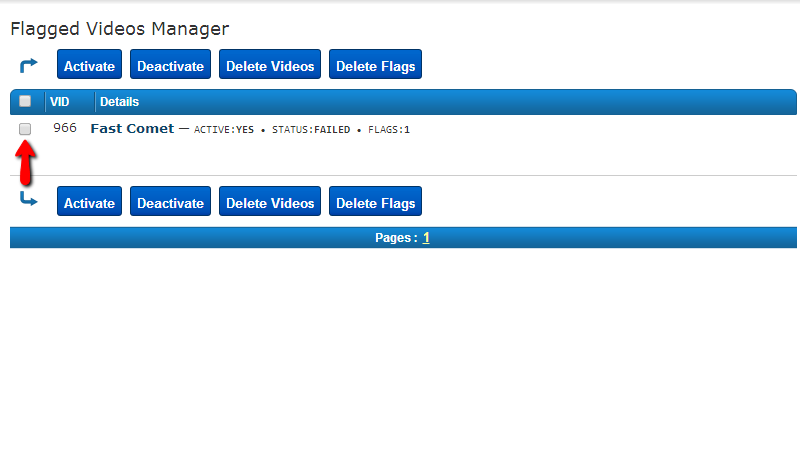 Additionally if you hover over any of the listed videos in the table view you will be presented with few additional options you can use on the fly for every video.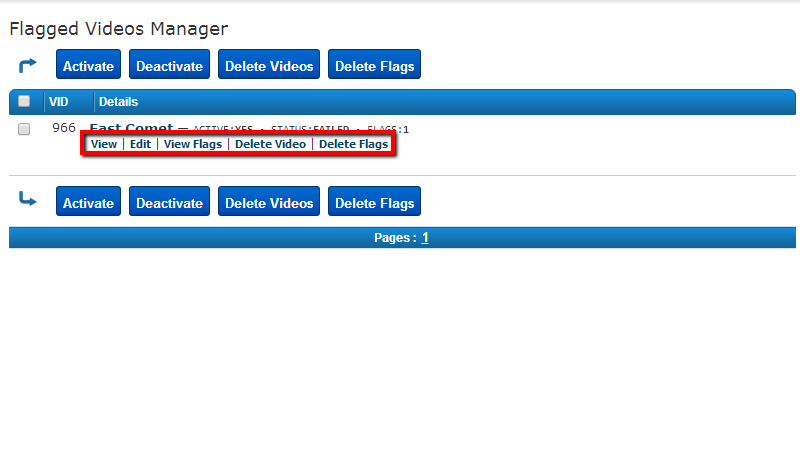 These options are pretty much the same as the above described with the addition of the View, Edit and View Flags options which will allow you to respectively view the video, edit it or review the reason for the reports on the concrete videos.
Congratulations! You  can now fully manage the flagged videos of your website!