Registering as a new user on your board
Updated on Jan 6, 2016
In order to have a big community of users which will be posting n the forums you are creating on your Board you will need to ensure a flawless registration process but in the same time equally secured from spam bots.
To register a new user in phpBB3, you will need to:
Step 1

Locate the Register Button

Assuming that you are the user who will be registering an account on your Board (maybe for example a testing account) you will be initially landed on the home page of your Board where the forums you have created will be listed.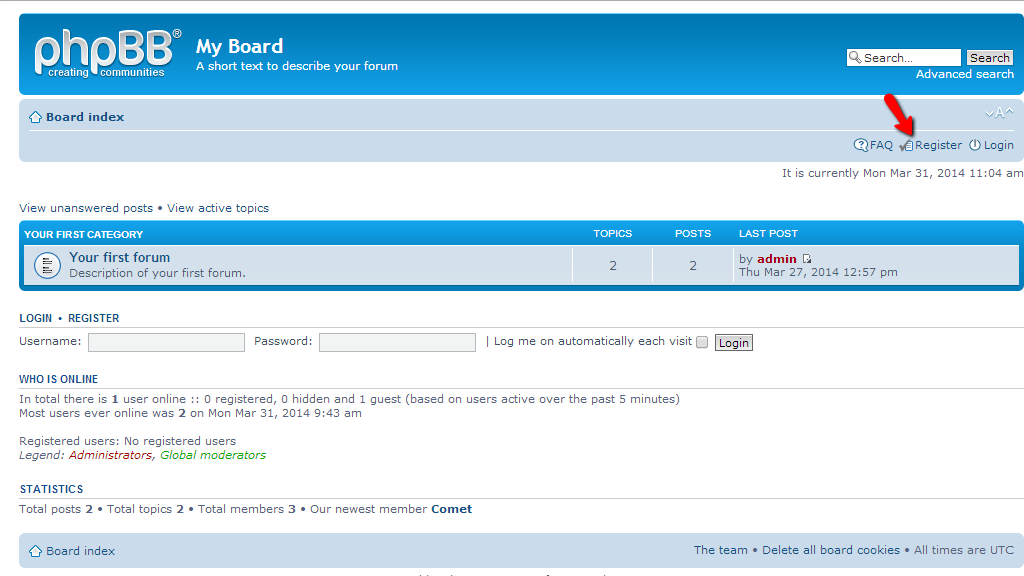 You will notice in the top right corner of your Board the Register button which is the one that will redirect you to the registration interface.
Step 2

Accept the Terms

The first page from the registration process is the Registration Terms and Conditions which every user should agree with when his/her account is created.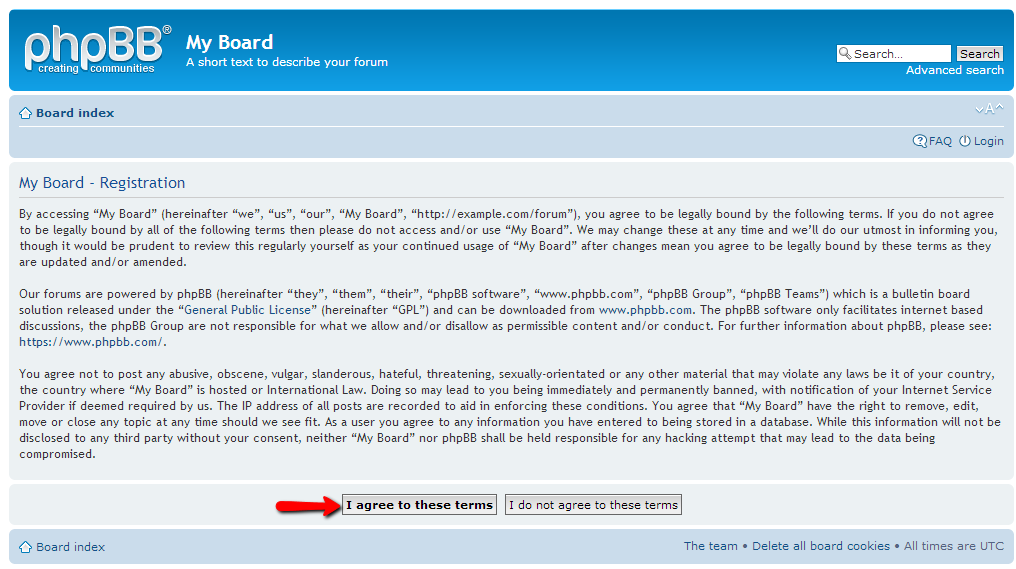 By clicking on the "I Agree to these terms" you will confirm the agreement and the registration process can now proceed.
Step 3

Fill out the Registration Form

On the next page you will be presented with the default fields required for each registration on your Board to be created with. Such fields are the Username, E-mail address, Password and of course the Confirmation Code. It is actually a simple registration form you should be able to easily fill.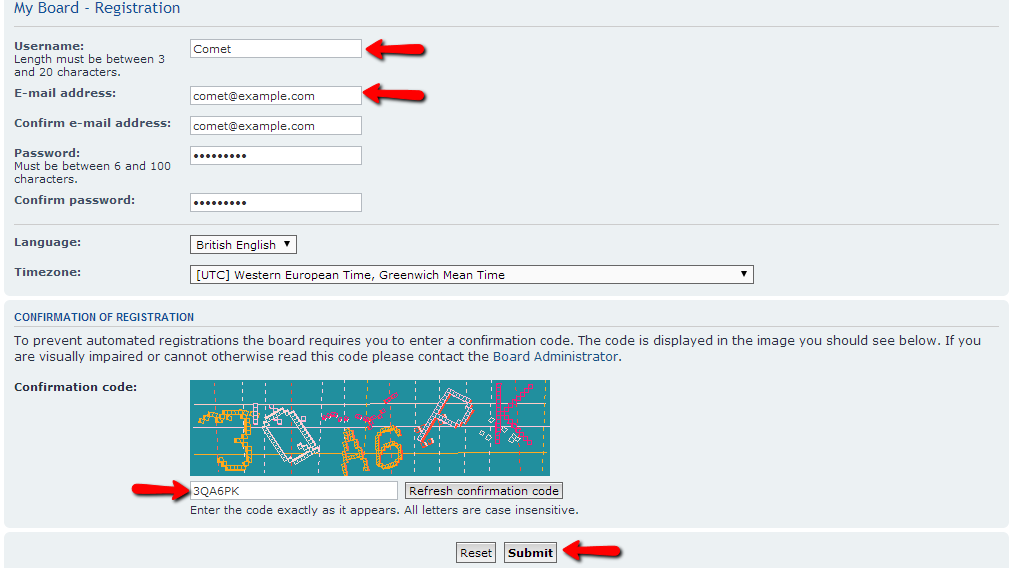 Once you are done with filling the required fields please use the Submit button in order for the information to be submitted and the profile to be created.
Finally you will be presented with a message indicating the successful creation of your account and you will be able to login now using the registered username and password.
That is all! You now know how to register an account on your Board!