Reply to an existing topic
Updated on Jan 6, 2016
Replying to an existing topic is one of the main functionalities of your Board and it is the way how the actual discussions usually happen. In this tutorial we will show you how to post a reply on an existing topic in one of the forums you have already created on your Board.
To reply to an existing topic in phpBB3, you need to:
Step 1

Choose the Topic

In order to be able to post a reply you will need to of course login into your Board as a registered member on the board. Once you are logged in you will be presented with a list of the available forums on your Board where you should choose the forum you like.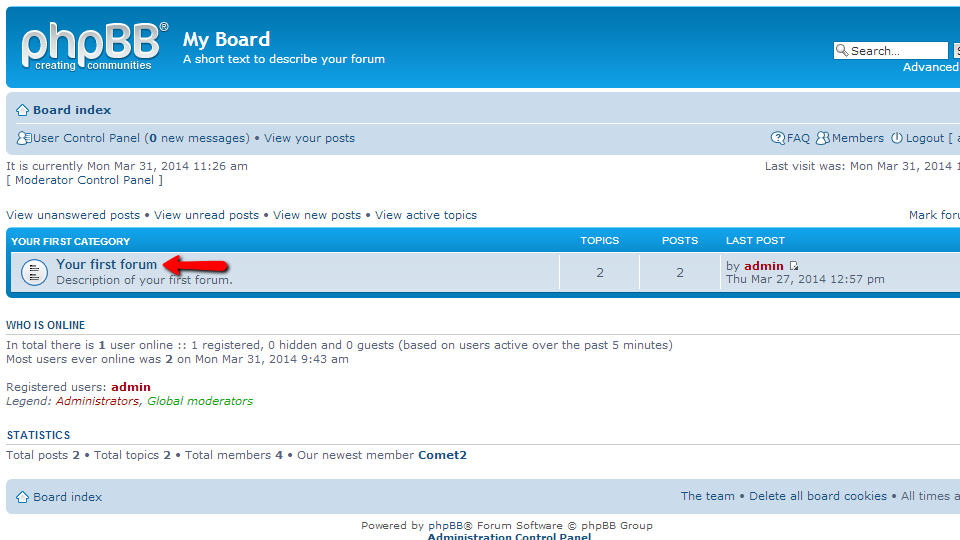 Then you will need to choose the topic you will be replying to.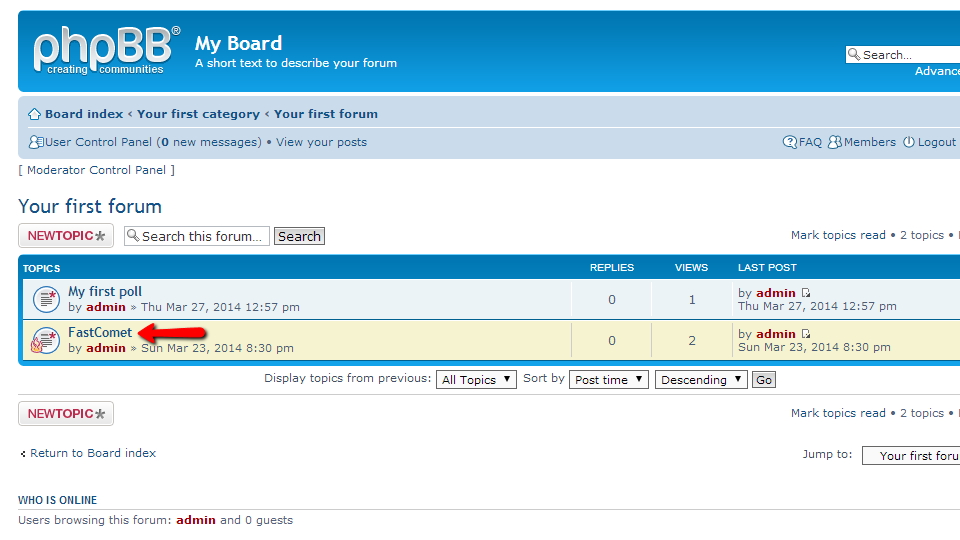 Step 2

Write and post your reply

Once you are in the Topic View where all of the replies on the topic are presented you should simply use the Post Reply button in order to begin posting your reply.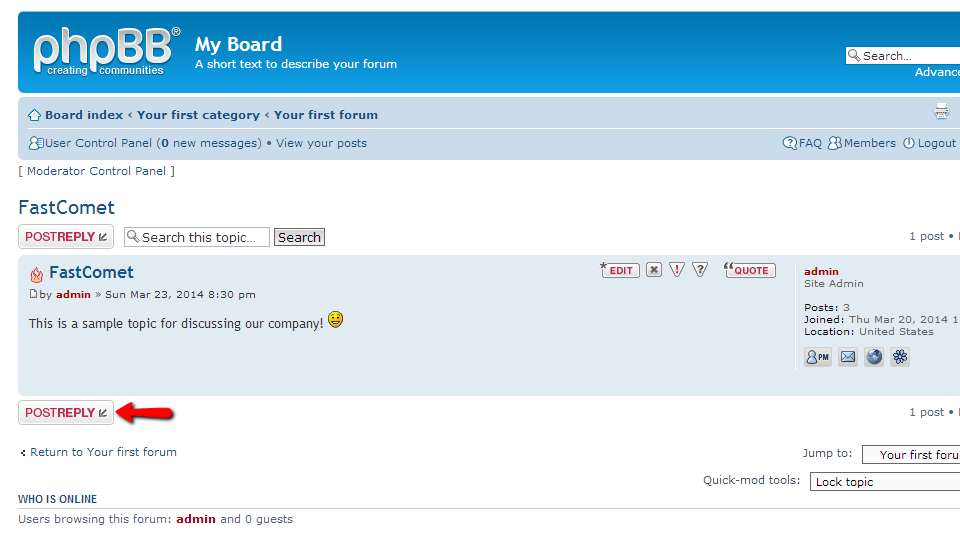 This action will direct you to the Post a Reply page where you will be able to fill the Subject and the Body of your reply. Once this is done you should either use the Preview button to preview your post or you should directly Submit the post so it can be presented in the topic as last one.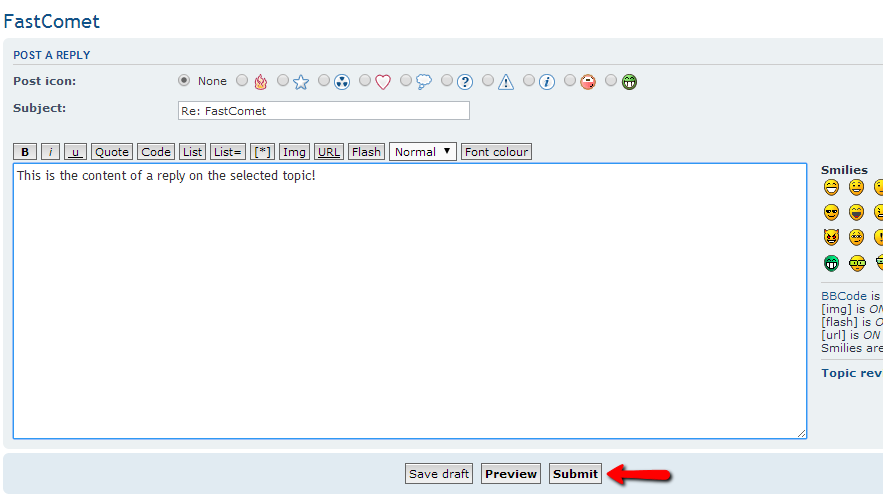 Once you submit the post you will be able to review it in the topic you have chosen.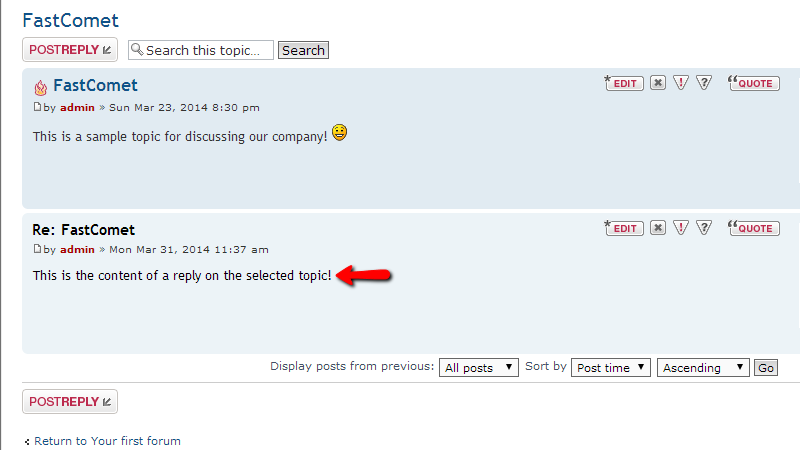 That is all! You now know how to post replies to an existing topics!