Configuring the permissions a forum should provide to the users accessing it is quite an easy task to handle and in this tutorial we will describe in details how the entire process should be performed.
The permission configuration process in phpBB3 includes:
Step 1

Access the Forum Permissions page

To begin you should login into the Administration Control Panel of your forum and then navigate to Permissions>Forum Permissions.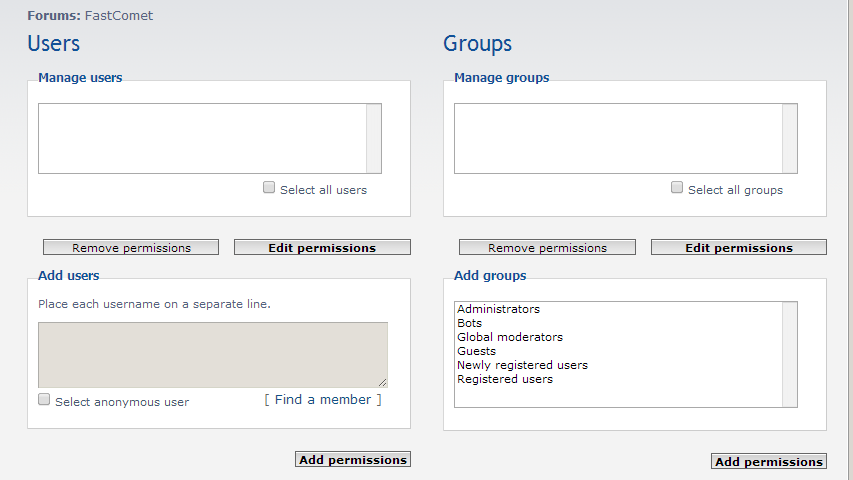 Now you will need to select a forum from the already existing forums you would like to edit the permissions for. Once you select the forum name from the list please use the Submit button so you can begin editing those permissions.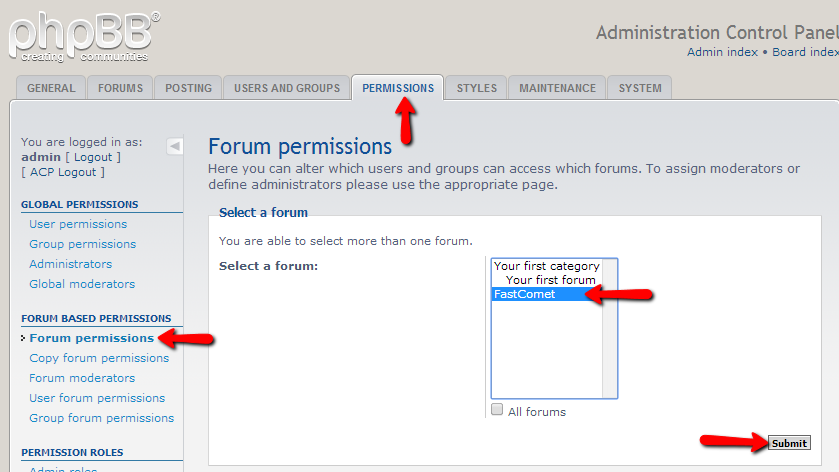 The page you will be redirected to is named respectively Forum permissions.
 
Step 2

Edit Forum Permissions

This page ontain 2 sections related to the management of the permissions for the allowed User or entirely for the allowed Groups of members.

 

As you can see in our case we do not have any added users/groups to our forum. Let's add the Administrators and Global Moderators groups of users to our Forum. This can be easily achived by selecting both of the groups from the Add Groups section and then pressing the Add permissions button.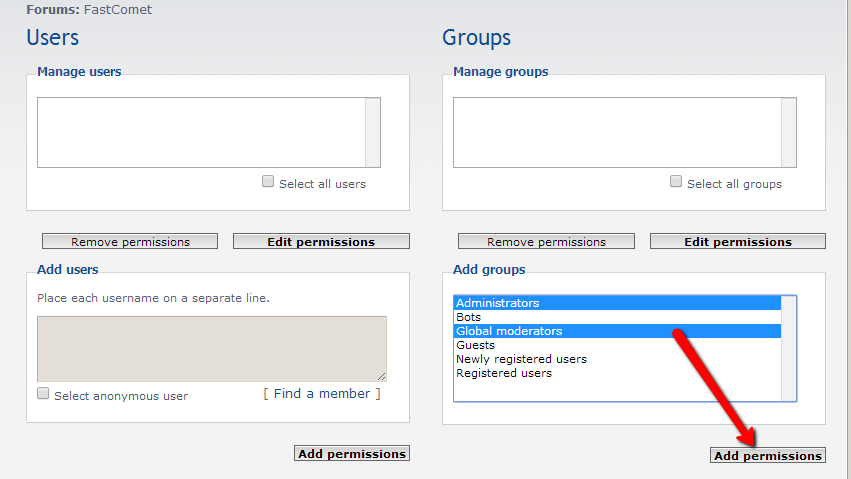 The button will redirect you to the Setting permissions  page where the two groups you have selected will be displayed as separate sections.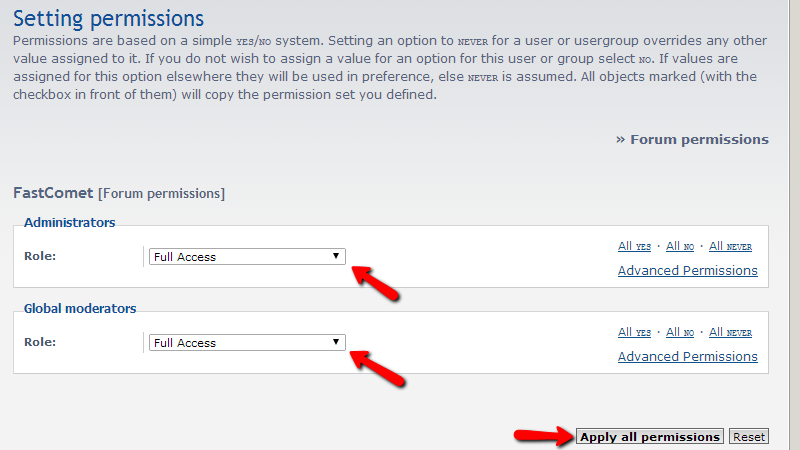 Under the Role dropdown you will find a list of the available permissions for these groups and you should select those which fit best to your needs. Once you are ready please use the Apply all permissions button in order to save the permmissions.
If you go back to the Forum permissions page once again you will notice that the two groups of members were assigned to the forum with the concrete permissions you gave them.

If you would like to edit the assigned permissions please do so by selecting the concrete group of members (or all of them) and using the Edit Permissions button simply edit the permissions the same way you add those.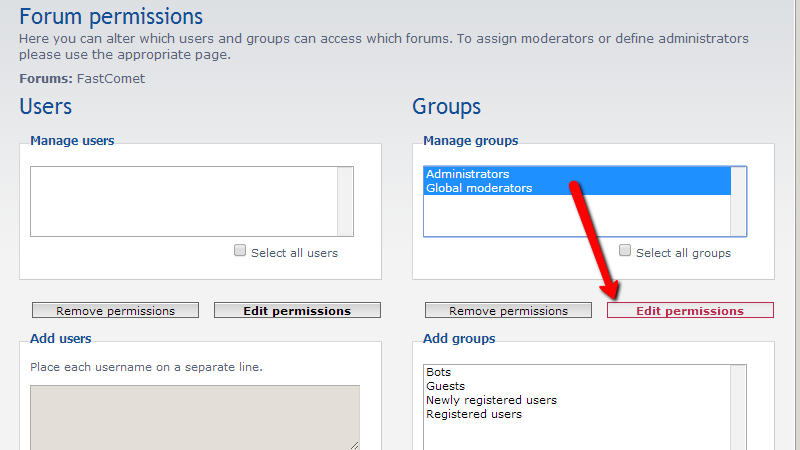 That's it! You now know how to apply permissions to the forums you have created on your Board!