Activating SSL support
Updated on Jan 6, 2016
SSL stands for Secure Socked Layer and its basic use is to encrypt the information sent from your users' devices to your website. Such information is the usernames and passwords, the personal information in the user's profile and also any custom files you have set for the user registration.
In this tutorial we will show you how in few easy to follow steps you will be able to activate the already installed SSL certificate for your domain on your phpBB 3 Board.
Since the enabling of the SSL certificate on your Board is an administrative function you will need to first login into your Administration Control Panel and then you will need to navigate to General > Server Configuration > Cookie Settings.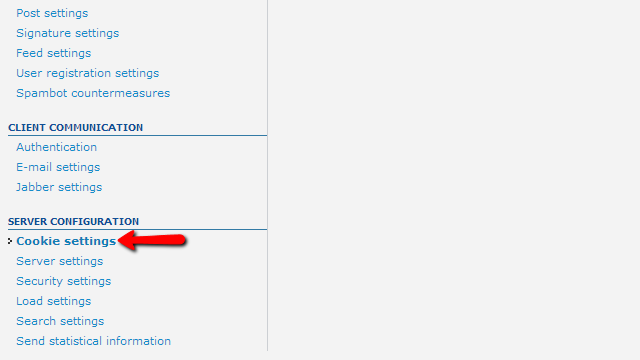 This is the default configuration page for the cookies handling by your Board. On that page you will probably notice a single section of settings containing few fields. The good news here is that you will need to only change a single field in order to get the SSL certificate activated for your Board. The last field called Cookie secure is the one you are looking for and you will need to simply change its value to Enabled.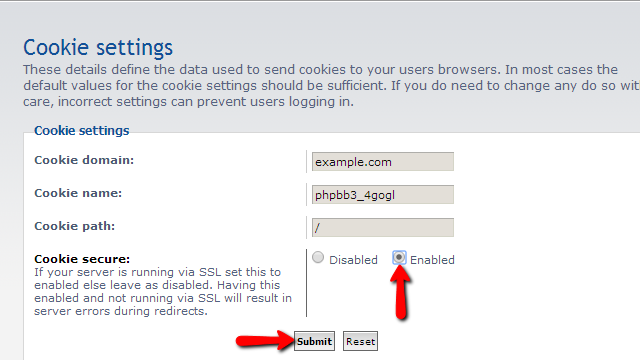 Once you have this done you should simply press the Submit button at the bottom of that section so you can have the configuration saved.

That is all you need to activate the SSL certificate on your phpBB 3 Board. How easy and straight was that?!