Placing a User Ban
Updated on Jan 6, 2016
Banning a user from your Forum is quite an easy task to handle of course if you are forced to do so. Usually the most common reason for banning a user is the violation of your Terms Of Use agreement which every user should agree upon sign up.

In this tutorial we will show you how to ban a user from your forum using the Ban Usernames feature of the phpBB Forum platform.
To ban a user in your phpBB3 forum, you will need to:
Step 1

Access the Ban Usernames feature

In order to access the banning feature of your Forum you will need to know the username of the member you would like to ban. Then you will need to login into the Administration Control Panel of your Forum and navigate to Users and Groups>User Security>Ban Usernames.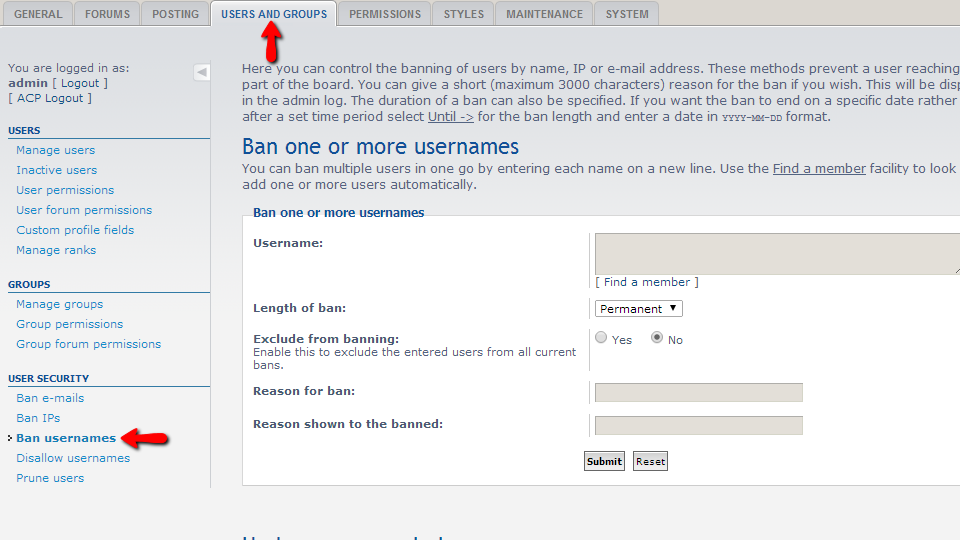 Once you access the user ban interface you will notice a single section called "Ban one or more usernames" where the configuration for the ban will be performed.
Step 2

Configure the Ban

There are the following fields in the "Ban one or more usernames" section:
Username – The username you would like to place ban for. If you are not quite sure about what exactly is the username you can use the "Find a member" link at the bottom of the text field where you need to insert the username
Length of ban – The period you would like to place a ban for the concrete user
Exclude from banning – This option is to exclude the username you have specified from the current ban list
Reason for ban – The actual reason for the ban you are about to place
Reason shown to the banned – The reason for the ban which will be shown to the banned user once he/she login
As soon as you are ready with the configuration of these option you should simply use the submit button at the bottom of the interface to place the ban.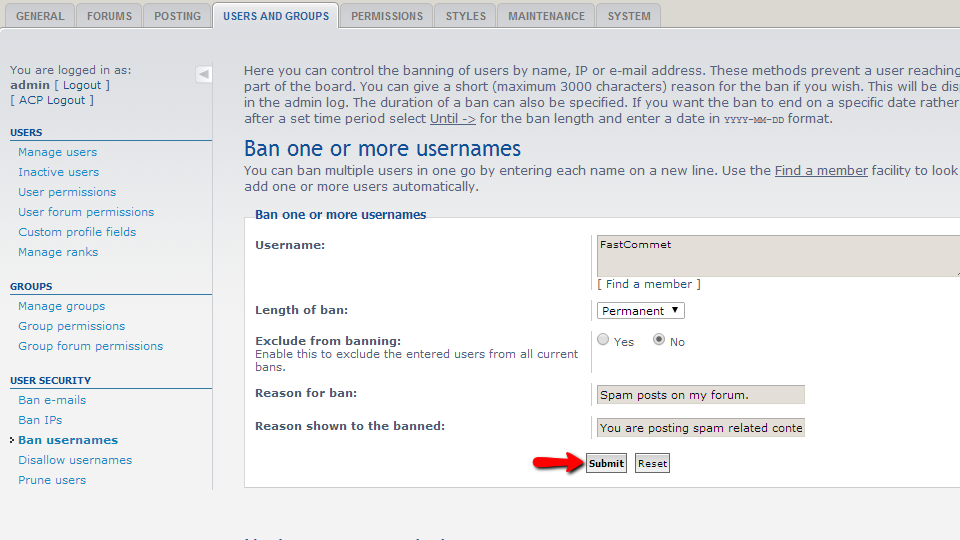 Once the ban has been placed you will receive a message related to that and with this the procedure of banning a member is completed.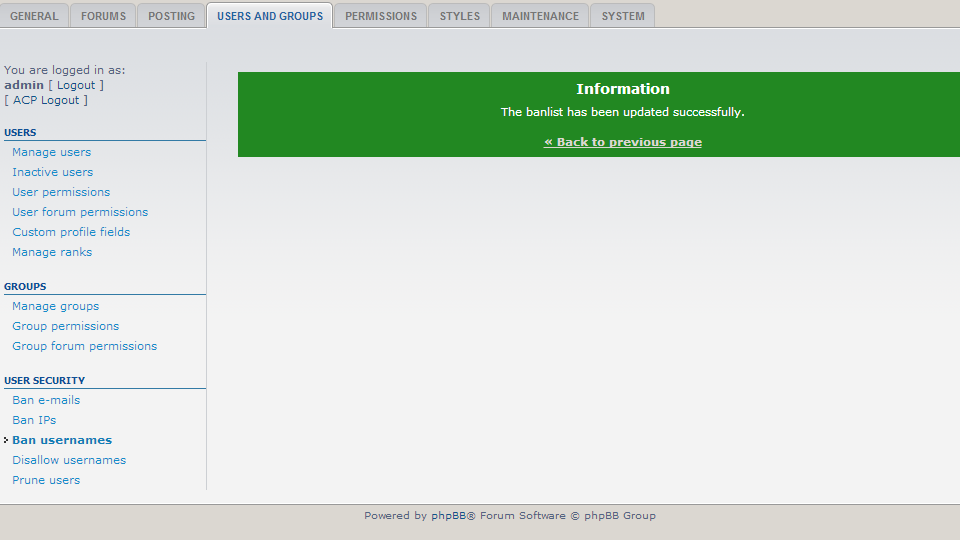 That is all you will need to ban a user from your Forum.