Polls are usually used as voting system for certain query or subject you would like to discuss with your members. For example if you would like your members to vote on the subject of new forums on your Board.
In this tutorial we will show you how to create a new topic with an integrated poll inside the topic.
To manage your polls in phpBB3, you will need to:
Step 1

Create a new Topic

In order to create a new topic please login into the frontend of your Board and choose a forum where the new topic with the poll will be created.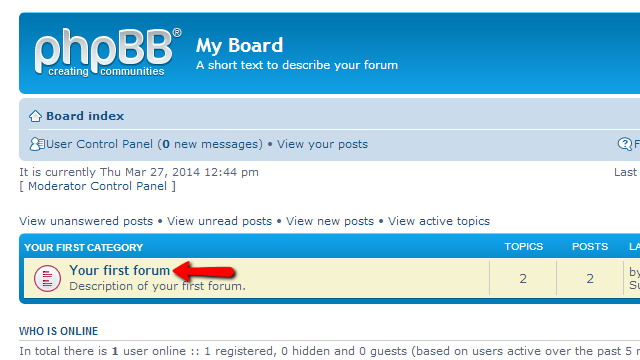 For the purpose of this tutorial we will add a topic to the Your First Forum forum. Thus you should click on that forum in order to access the topics list and then click on the New Topic button so you can begin creating the topic.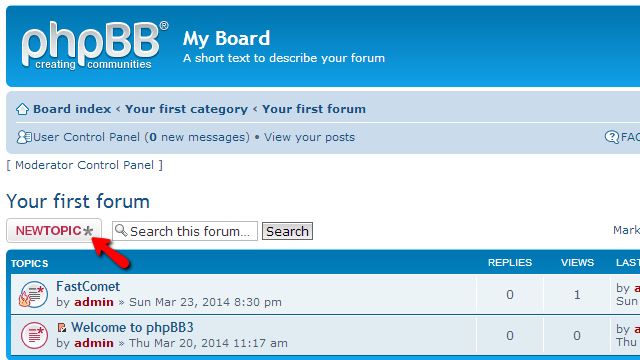 This action will redirect you to the topic configuration page. 
Step 2

Configure your Topic with a Poll

As usual for the new topic you will need to enter a Subject and a Body.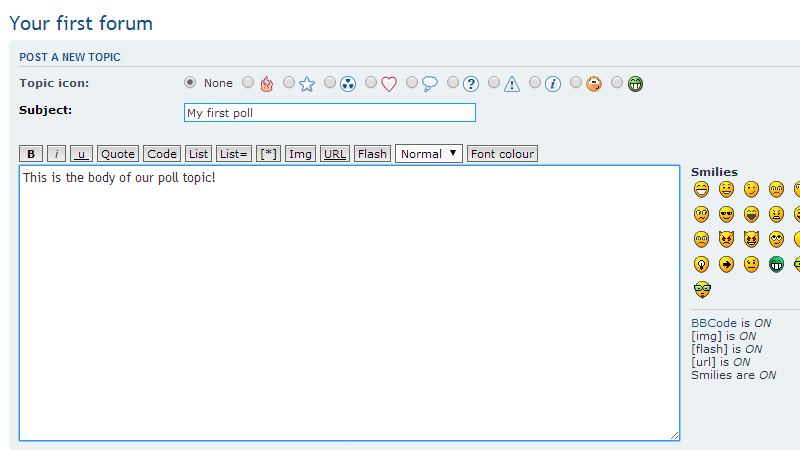 Now let's add your actual poll. If you scroll down below the POST A NEW TOPIC section you will find a tabbed section with few tabs in it. You will need to click on the Poll creation where you will be able to insert the Pool question and the Poll Options.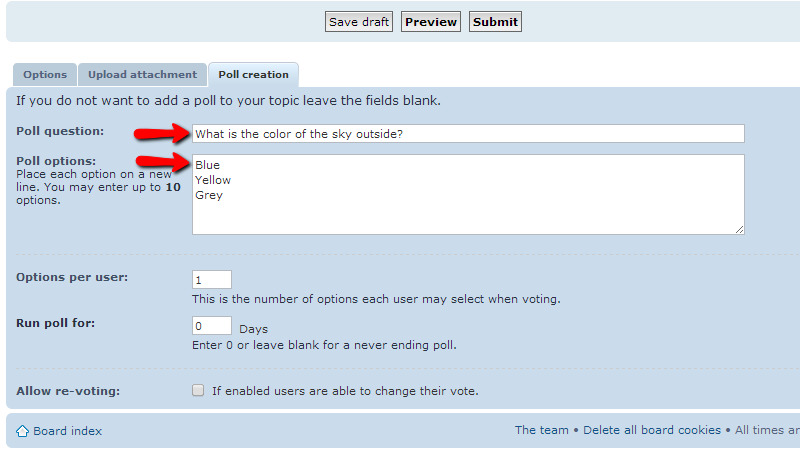 When you are ready with the configuration of your poll please scroll up a bit and find the Submit button which will directly submit your Topic with the poll you have just created.
On the next page you will be presented with message indicating that the Topic has been successfully created and the option to view it.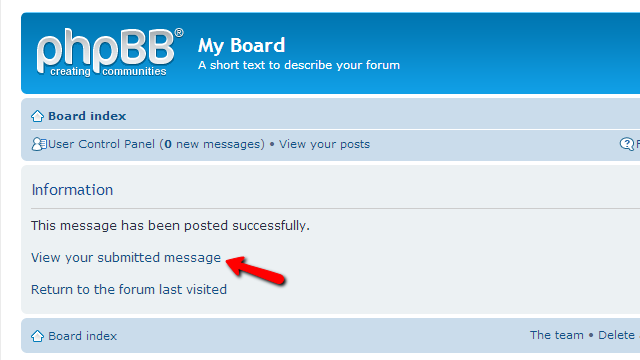 And here is how the poll looks like in our example topic.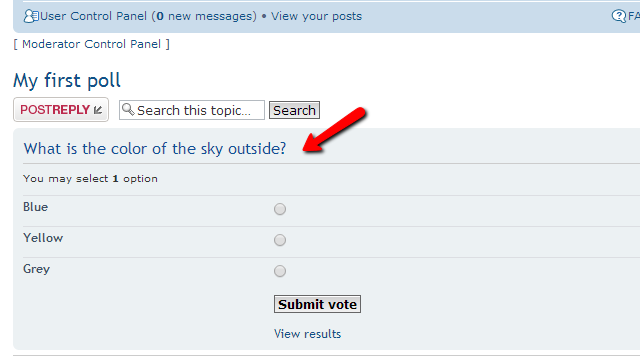 That's it! You now know how to create polls in your Topics!