Add a new Rating Criteria
Let us add a new Rating Criteria for our store called Delivery. With it the customers will be able to rate the delivery service that we offer when submitting a review.
Login to your store's admin dashboard and navigate to Stores>Rating from the main admin panel.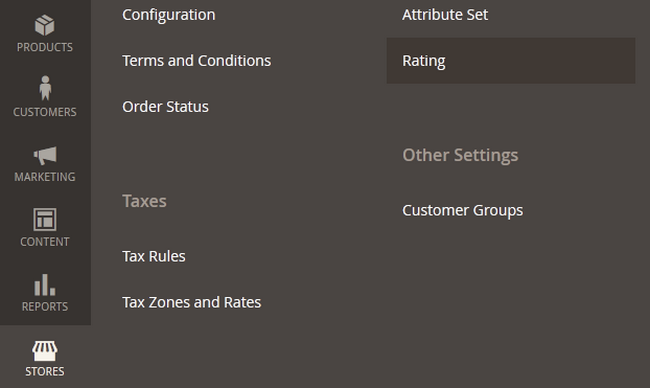 Click on the Add New Rating button.

We will name the Default Value - Delivery and set the visibility to Default Store View. We will also checkmark the new rating as Active and set the Sort Order to 3 as we have some existing Rating Values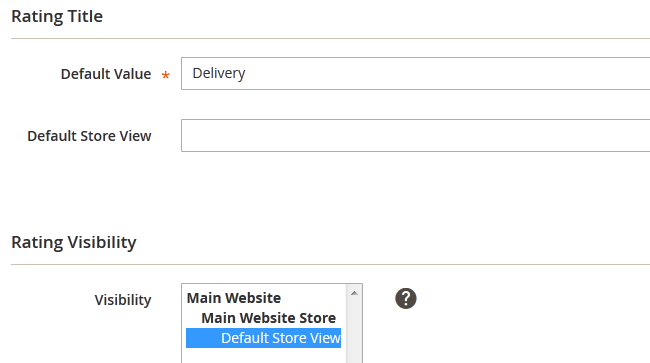 Attention
If the predefined criteria seem active but are not showing in the review submission process, you will need to set their visibility to Default Store View and click Save Rating to save and apply the setting).
When you are ready, click on the Save Rating button to add the new Value.
Add a new Review
To add a new Product Review, you will need to navigate to the Marketing → Reviews section of your admin panel.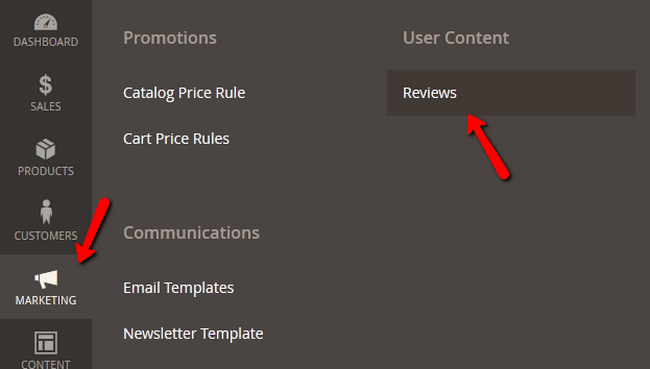 Here you can manually add a new Review (if you have received such via some other communication method like email or on your store's Facebook page) or select from the user submitted reviews and make them visible on your website. To do the second, select a review and click its edit button.

Here you will see the review details that include the Product which is being reviewd, the author of the review with its account and email, the Ratings and Status which you can change to approved in order to add the review.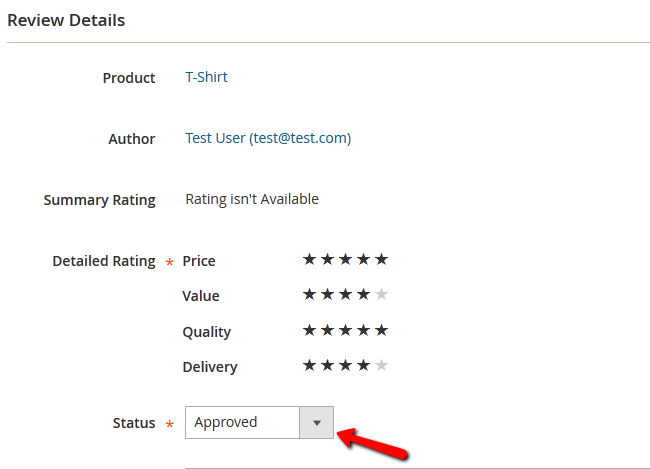 Below the status drop-down menu you will also see the Nickname of the author, the summary of review and the review itself.

You can edit all of those fields and you should do so to remove any grammatical or spelling mistakes so the review looks better on your website's front-end.
Click the Save Review button to add the review. This will make it visible on the front-end in the Reviews tab below the product.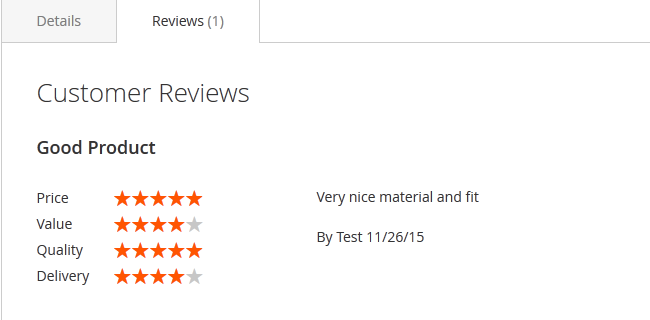 You now know how to add Ratings and publish Reviews in your Magento 2 based Store. Congratulations!