How to Configure the Contact Us Page in Magento 2
Updated on Mar 13, 2019
Magento 2 comes pre-defined with a Contact Us page which can be used by your customers to leave feedback or ask questions. The link for the page is located in the footer but can be moved to another place if needed.

To modify the content of the contact form, login to your admin dashboard and navigate to the Stores → Configuration → Contacts section.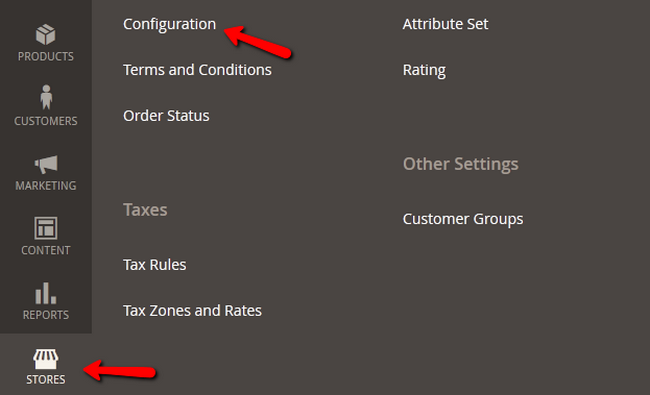 You will see the following options: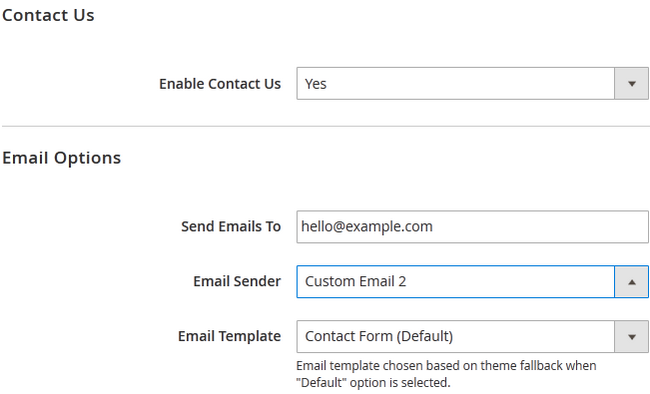 Enable Contact Us - This should be set to Yes if you wish to have the Contact Us page on your Store
Send Emails To - Here type the email address on which you want to receive all of the messages submitted via the form
Email Sender - This option is used for the email "From" field.
Email Template - From here you can select the template of the email. You can create new Email Templates by going to Marketing → Email Templates.

Click on the Save Config button to apply the changes.