Magento 2 Tutorial
Magento 2 is the technological continuation of the Magento platform. After a several years of development, Magento 2 shows an impressive advancement in the e-commerce field by bringing some key features and making more efficient resource use of the current generation of Servers. Here are a few of the improvements we mentioned:
Increased Speed -The full page caching provides an immense boost in loading speed on sequential page visits while the optimized code makes Magento 2 25% faster right after installation compared to version 1.9
Increased Security - The strengthened hashing algorithms (SHA-256) help in password management while the X-Frame-Options HTTP request header provides protection against clickjacking attacks. There are also new settings regarding mode switching (developer/production) that restrict permissions on application files.
Improved Scaling Potential - Database separation allows for dedicated databases servicing specific store features thus increasing the potential load the platform can take. On another note, the overall Scalability of the Catalog has been improved by more than 1800%
Simpler and Faster Checkout Process - During our tests, we managed to checkout from Magento 2 via a credit card in around 40 seconds from start to finish plus the loading times which is extremely fast. This was possible due to a few tweaks in the form fields and the removal of the credit card type menu which is obsolete nowadays. Making the checkout process seamless, is a great improvement that will surely increase the usage of the application.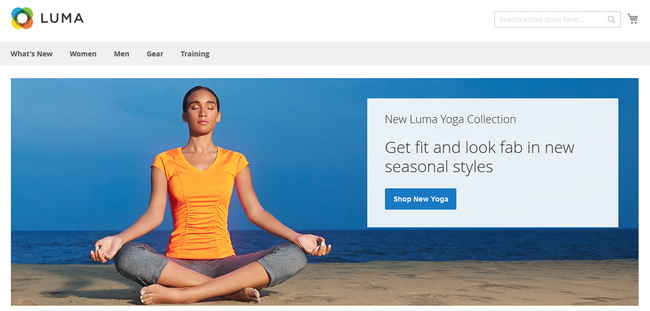 Of course there are many more new overhauls in Magento 2 and we will make sure to cover them in this Tutorial series. In conclusion of this introduction, we can safely say that Magento 2 has convinced us that the platform will continue to dominate the e-commerce market shares in the coming future, starting with 2016 as the transition to the version 2 will most likely not be completed globally by the end of 2015.