Managing the Blocks for your Pages
Updated on Dec 10, 2015
With the default installation of your Store, PrestaShop will automatically set the location, the number and the content of the Blocks on all of the pages available on your Store. Usually not all of these blocks should be presented or not all of the contents in these blocks will be suitable for you.
In this tutorial we will show you how to add/edit or entirely remove a block from your Store.
To manage your website's blocks, you need to:
Find and Activate the correct modules
All of the blocks provided by PrestaShop are actually presented as modules which in order to list you should login into your Store's admin backed and navigate to Modules > Modules.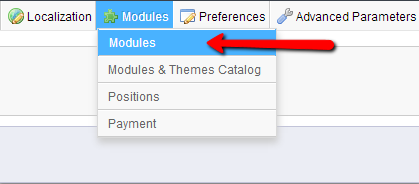 Under the Front Office Features Category you will be able to browse the complete list of blocks your Store is provided with.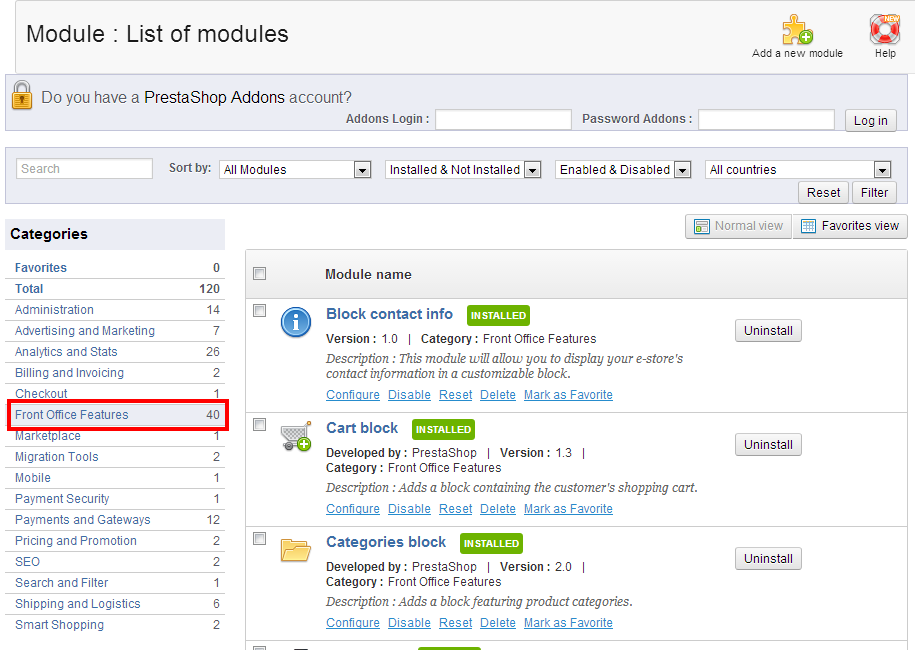 In order to display a block on your home page you should make sure that the concrete module for that block is installed. If the module you would like to have displayed is listed as Not Installed you will need to simply press the Install button next to the Module from the list.

If you would like to have a module removed from the displayed modules you should click on the Uninstall button next to the Module listed as Installed.

Configure the blocks(modules)
Every block has a different configuration which is available from the Configure link bellow the description of the module. Note that this link will be available ONLY if the module is already installed.

Use this option if you would like to change the configuration of a specific block. The configuration for all of the blocks is related mostly to the content they are displaying.