Changing the logo of your Store
Updated on Dec 10, 2015
With the initial installation of your Store a placeholder will be assigned as a default logo which most probably you would like to change with your own logo image. This will present your brand in the best way in front of your customers since they will be seeing your logo on every page.
In this tutorial we will cover the required steps for the change of logo on your Store which are quite easy and if you have your logo ready you will be able to change it in a few minutes.
To change your store's Logo, you will need to follow these steps:
PrestaShop as one of the best E-Commerce applications allows you to easily change your logo by logging into your Store's backend and navigating to Preferences → Themes.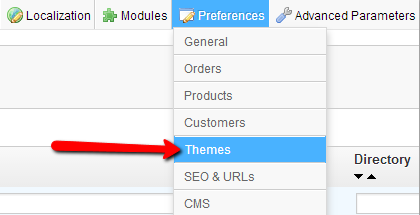 Once you access the Themes home page you will need to scroll a bit so you can find the Appearance interface where all of the logos you will need change are located.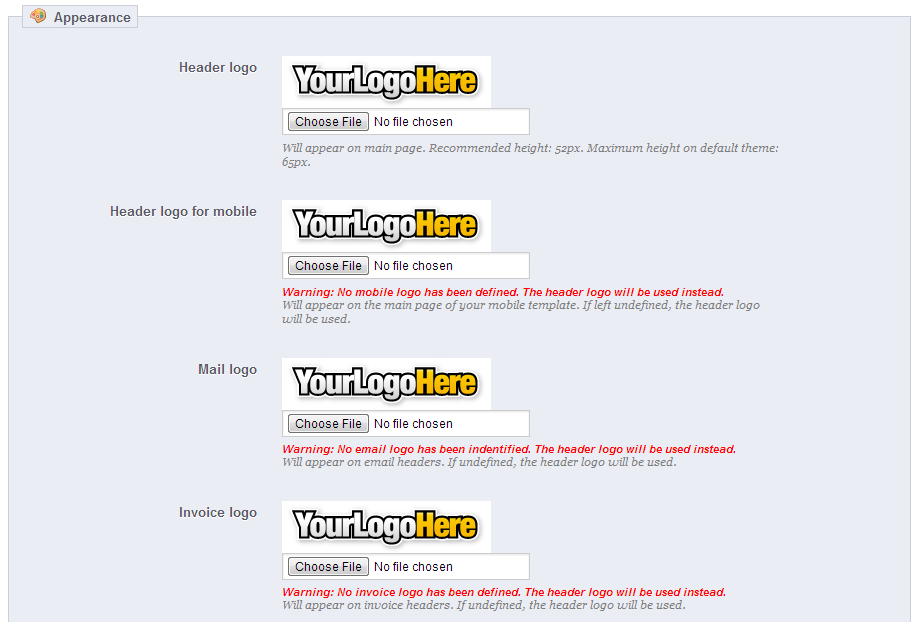 First thing you will notice is the default logo image displayed in the first 4 fields of this interface.
Upload your New Logo
Assuming that you have the new logo image you would like to use, you will need to simply upload the new logo at all 4 of these fields.
Header Logo - The logo will be displayed in the header of your Store at every of the pages you have configured.
Header Logo for mobile - This logo will be displayed only at the mobile version of your web-site.
Mail Logo - The logo which will be displayed on all of the emails your Store is sending to your customers.
Invoice Logo - This logo will be displayed on the invoices your Store is generating for your customers for a purchase to be finalized.
Once you are done uploading all of your logos please press the Save button so you can save your new logos and checkout your Store's frontend so you can confirm the successful change of your Store's logo.
Congratulations! You have successfully changed your Store's logo!