Configuring SSL certificate
Updated on Dec 10, 2015
The security these days is something very important, not to say the most important thing you can provide your Store's customers with.
Preserving the safety of the information your customer are inserting into the mandatory fields such as Credit Card Information, Bank account information, Username, Password and other personal information is something which every Store owner should be thinking of at first place.
As soon as you have installed active SSL certificate for your domain name you will most probably like to activate it on your Store. Fortunately PrestaShop provides an easy to use and quite intuitive web interface for taking care of this operation for you. In order to access this interface you will need to login into your Store's admin backend → Preferences → General.

Then you will be redirected to the General interface where you will be able to easily configure your private SSL certificate for use on your Store.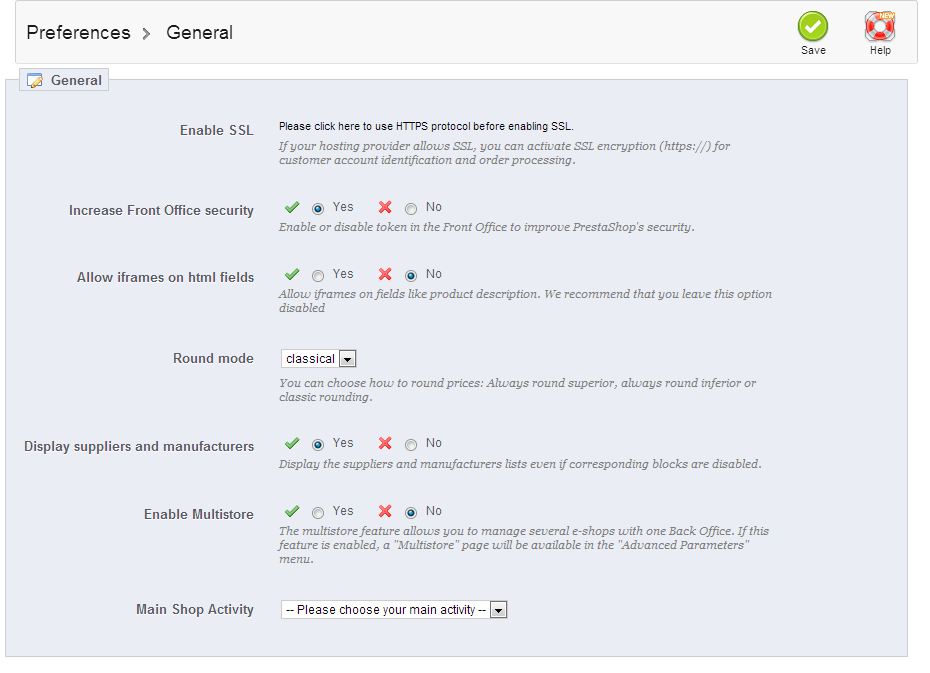 Note that this tutorial assumes that you have already installed SSL certificate for your domain name. In order to verify if the SSL certificate is working properly you can simply click on the Please click here to use HTTPS protocol before enabling SSL. Link under the Enable SSL field. Once you verify that your SSL is working properly you will be able to easily activate it from the same field.