How to change the Domain/URL of your Online Store
Updated on Dec 10, 2015
If you are moving your website from a development (staging) environment to your live website then most probably you will need to change the Domain which your website is accessible at. This is quite an easy task and we will describe the whole process in the next few lines of this tutorial.

There are few ways of changing the Domain/URL which is used to access your WooCommerce Online Store, however we will show you only the one which will provide you with 100% success on that action.
Before you move your website from one environment to another with a new domain you should access the wp-admin area and from the re you will need to navigate to Settings>General.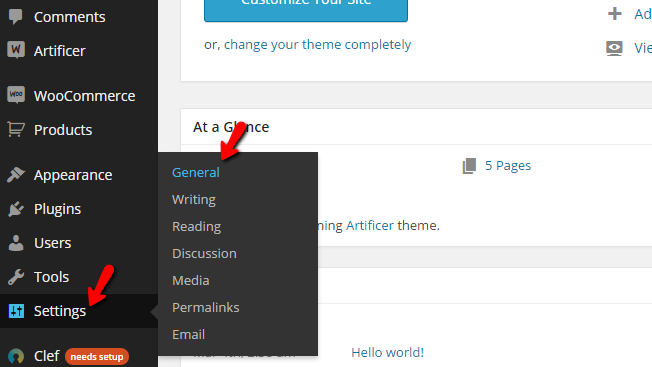 There you will be able to find two fields which are critical for the URL you would like to change. Those are WordPress Address (URL) and Site Address (URL).

Here you should change the current domain (only the domain in case you have subfolder setup) with the new one. For example from example.com to newdomain.com.

Once this has been done please scroll down to the bottom of the page and find the Save Changes button. Once you click on it you will be most probably presented with 404 Error page, however there is nothing to worrie about as this will show you that the new URL was properly setup.

Now please access the new URL and you will see how your website will appear there.
Keep in mind that when doing this type of URL change you will also need to ensure that the files and the folders will be placed under the correct location. If it is a primary domain change for your package with us, then you should not move any file.
Congratulations! You have successfully changed the Domain/URL of your WooCommerce Online Store!