Your phpMotion website enables you to write your own news regarding a future site updates or any other subject you would like your users to read about. In this tutorial we are going to show you how to manage the news on your website.
To manage your news in phpMotion, you need to be able to:
Step 1

Add a New Article

Since the news of your website is an admin functionality you will need to login into the siteadmin area of your website and then navigate to Manage>News.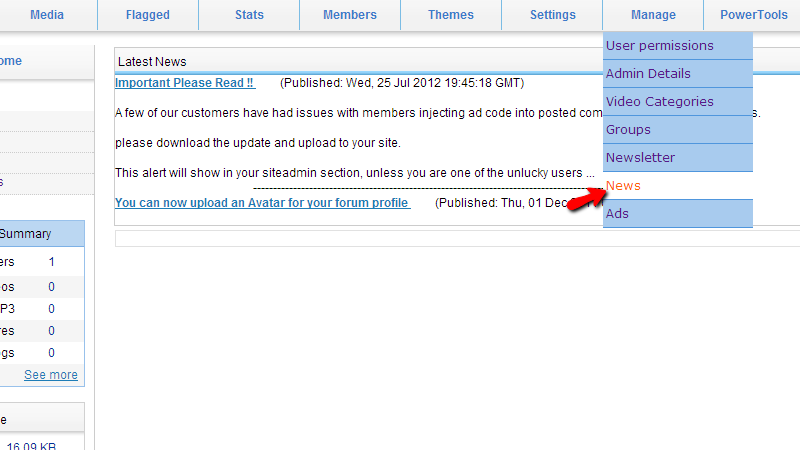 Then you will be landed on the Latest News page where if you are accessing that page for the first time probably there will be 0 news for display. Let's add a new article. In order to do so you will need to click on the Write new article link near the title of the page.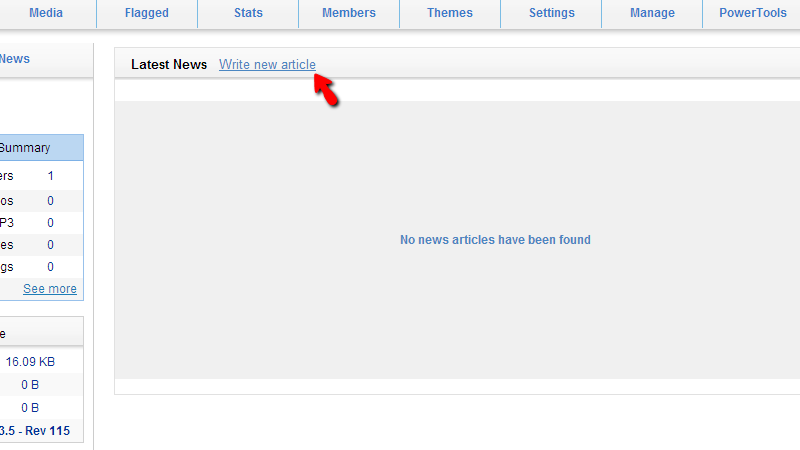 Then you will be prompted with a simple editor where you will be able to write the Headline of your article and also its content using the integrated WYSiWYG editor.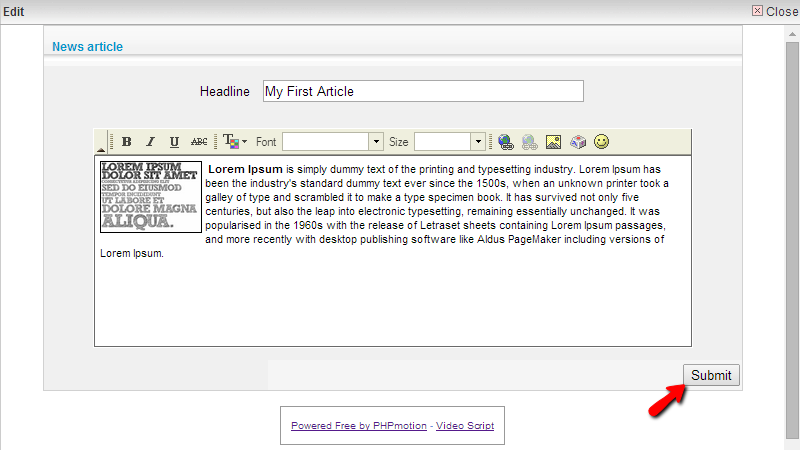 Once you are ready with your article please press the Submit button in order to save the article.
Step 2

Edit Existing Articles

In Step 1 we showed how an article should be added. Now, let's learn how to edit an existing article. For the purpose of this step we will use the article we have added earlier.

You will notice how the added article will be now displayed on the Latest News page.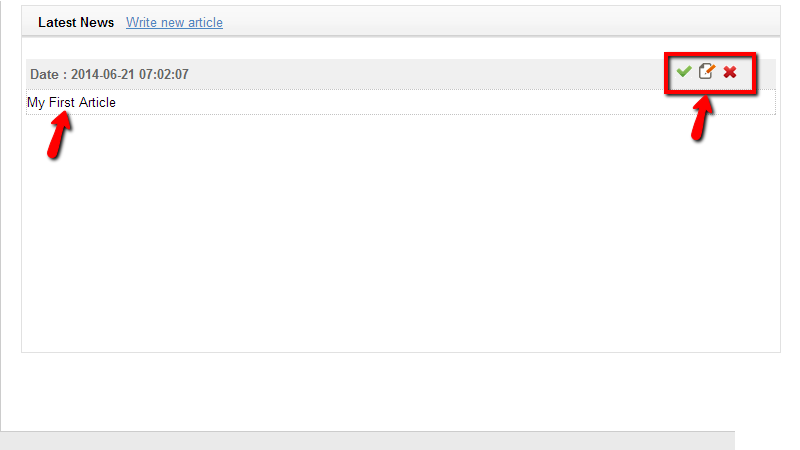 Next to every article you will find a set of 3 buttons used for Approving/Disapproving, Editin" and of course Deleting an article.
In order to edit an article please press the second button so you can be presented with the same editor as when you were adding the article but with the simple difference that this time the existing article will be directly loaded into the interface.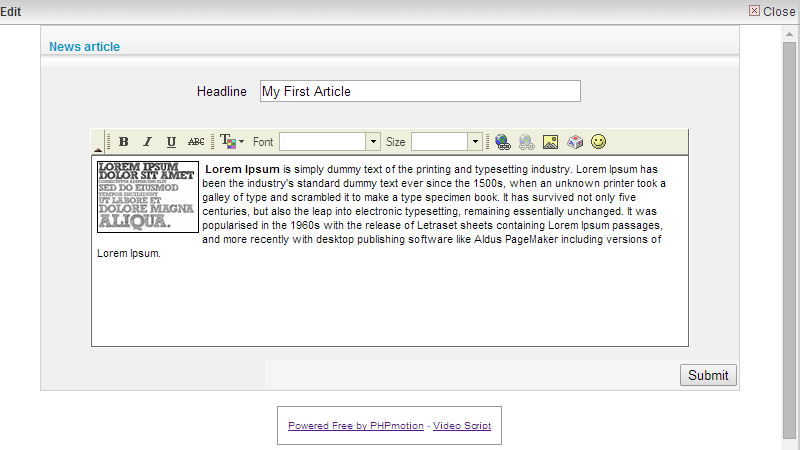 Once you are ready with the edits please use the submit button in order to save these.
In order to delete an article you will need to go back to the Latest News page and simply use the last red X button next to every article. Note that there are no confirmation for this action and the article will be immediately removed.
Congratulations! You now know how to manage the News section of your phpMotion website!