Since the phpMotion provides you with the option for all of the registered users to write their own blogs you will be able to easily manage all of the created blogs via the siteadmin area of your website.

In the next lines of this tutorial we will provide you with more information on how to fully manage the created or existing blogs o your website.
Let's begin by accesing the blogs management page. It is located in your siteadmin area > Media > Blogs.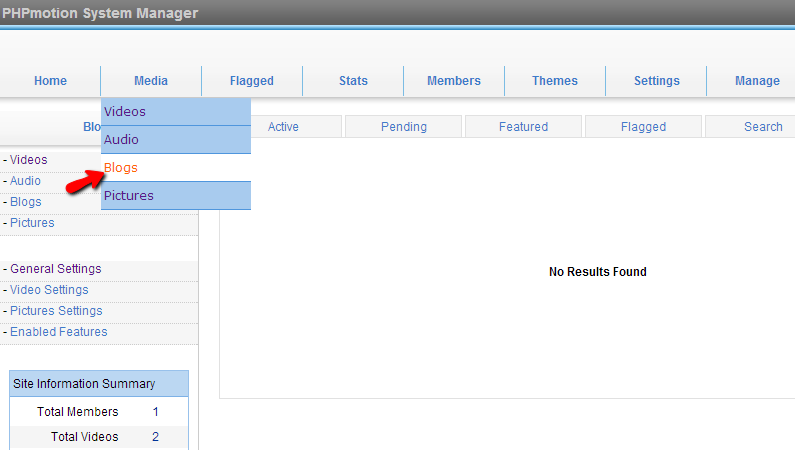 ON the page you will be directed to you will notice five tabs related to the different status of your blogs. Every newly created blog no matter by you as an admin or by any other user will go automatically in the "Pending" tab as this will be its status before it gets approved.

In the first section of that page called "Active" and there you will find a list of all of the currently active blogs on your website.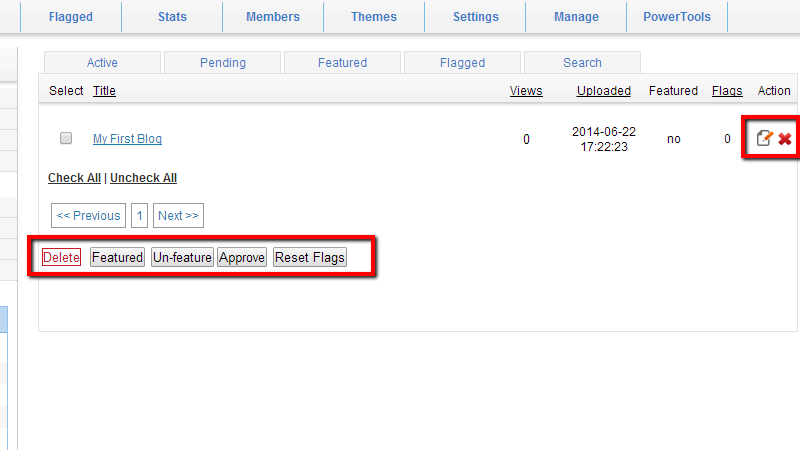 The available actions you can take with every blog is that you can edit/delete it using the provided buttons next to every blog or to Feature, Un-feature, Approve or Reset Flags of the selected blog.
The second section is called "Pending" and there you will be able to find the newly added blogs to your website by the users. In order to make a blog active from the pending status please select the blog and use the Approve button.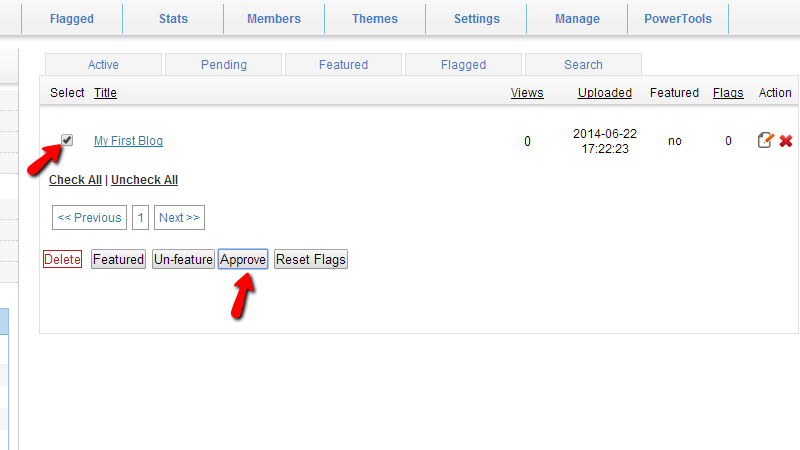 Once the blog you have selected has been approved it will be automatically moved to the Active status and you will be able to find it under the Active tab.
The third tab is called "Featured" and there you will find all of the featured blogs. These type of blogs are displayed on the home page of your website under the Popular Media block. In order to make a blog Featured you can simply select a blog from any of the other statuses available on that page and use the Featured button.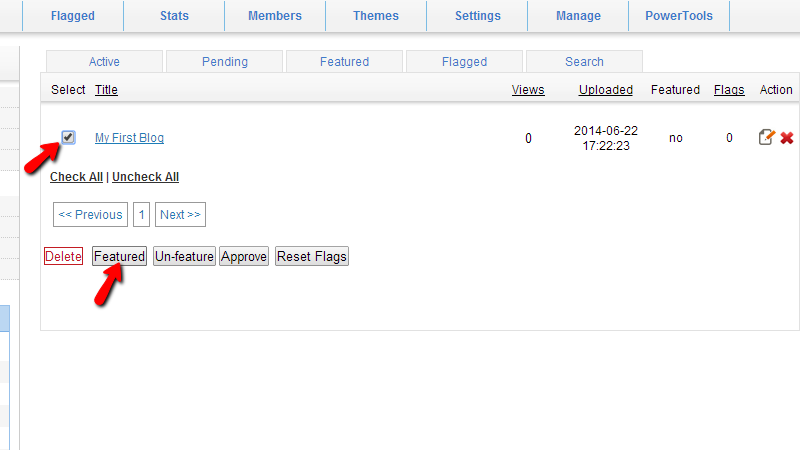 Once you take this action the blog will not be removed from its previous status but it will be listed in the Featured section.
The next tab is the Flagged tab and there you will be able to find all of the Reported (flagged) blogs. These can be any blogs containing copyright or content inappropriate for child's eyes.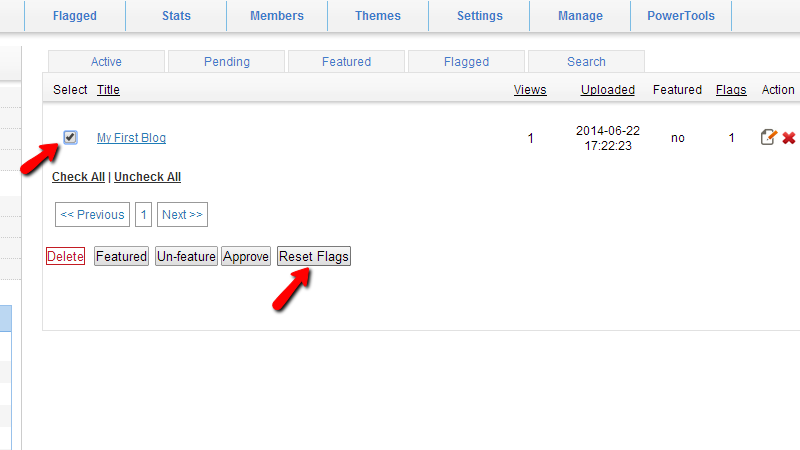 In order to remove a blog from the Flagged tab/status you will need to select the blog and then use the Reset Flags button.
The last tab is called "Search" and in it you will be able to search within the already added blogs on your website by using the search criteria.
Congratulations! You can now manage the blogs added to your website via the sitadmin area of your phpMotion application!