If you are the admin of your phpMotion website you might want to update the password you are using on a regular base. The admin area of your website allows you to easily change your password and also to entirely edit your admin profile under a single page.
Step 1

Change your Admin Password

In order to access the page where you will be able to change your admin password you will need to login into the admin area of your website and to navigate to Manage > Admin Details.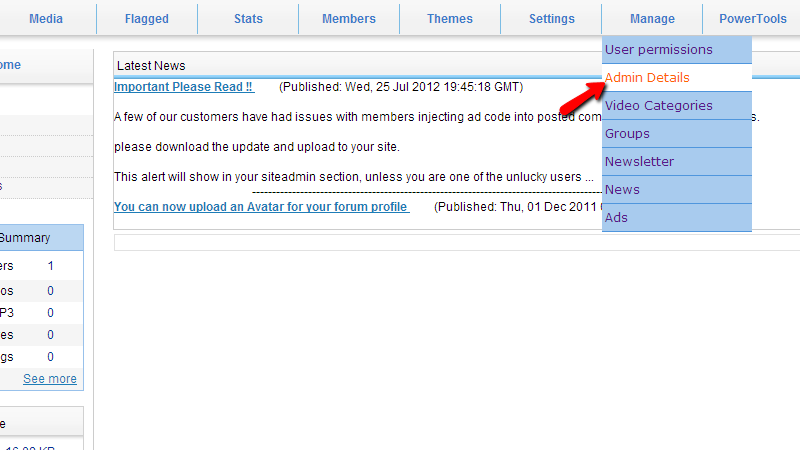 Once you are landed on that page you will notice a simple interface which allows you to fill the following fields:
 
Username – in case you would like to change your admin username
Email address – the email address for your admin user
Password – the new password you would like to use
Current Password – your currently used password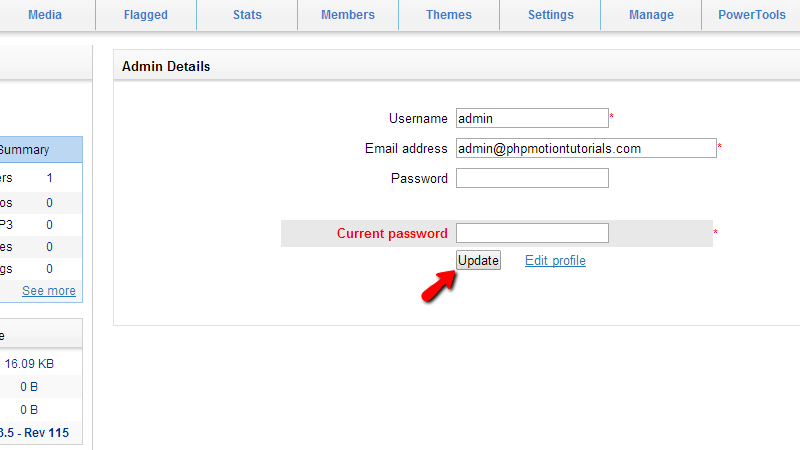 The mechanic of this page requires that you know your current password so you can change it and also to change the other details on this page. Once you are ready filling all of the presented fields please click on the Update button so you can save the changed details around your admin user.
Step 2

Edit your Admin Profile

You can directly dit the admin profile if you simple click on the Edit profile link next to the Update button.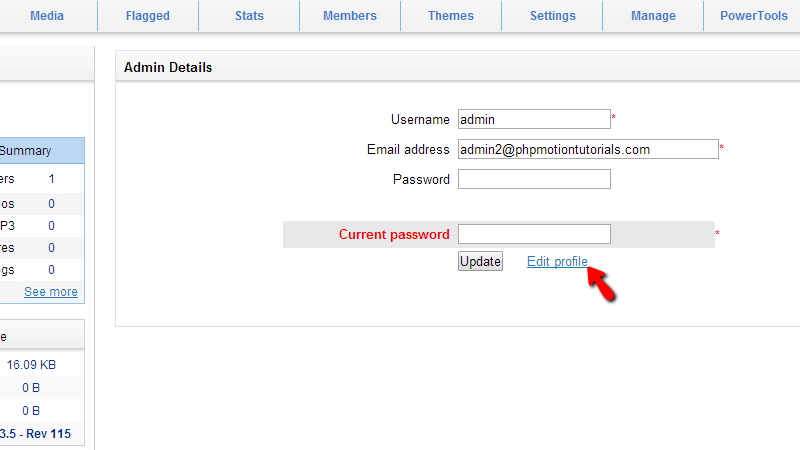 This action will prompt a new interface which contains all of the information for your profile. Let's review the contents of the interface.
First you will probably notice that the interface is separate on two vertical sections. In the left section you will find common information available for all of the users of your phpMotion website. The information is easy for configuring as it includes mostly selective options. You can also change your avatar at the same section from the Upload New Avatar link.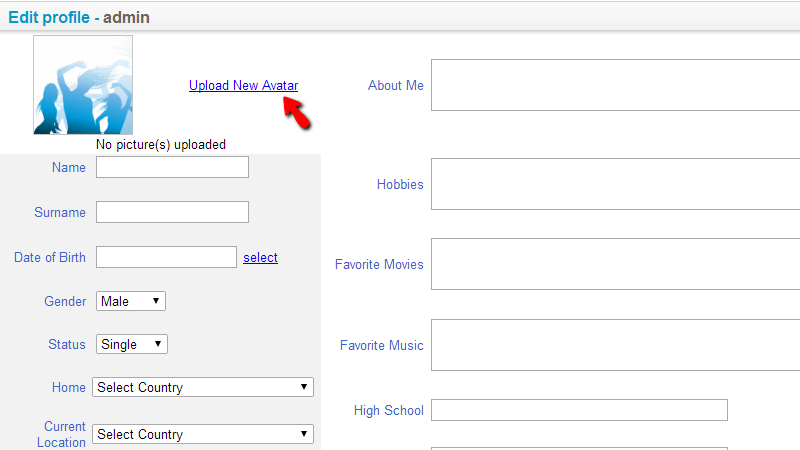 The other options in that section are quite intuitive and you should be able to configure those based on your personal likes.
Secondly the next vertical section is the right one and there you will find mostly textboxes where you will be able to write more extended information about yourself.
If you scroll a bit down you will notice at the end of that section that you will be also able to change your password under the New Password field without entering your current password.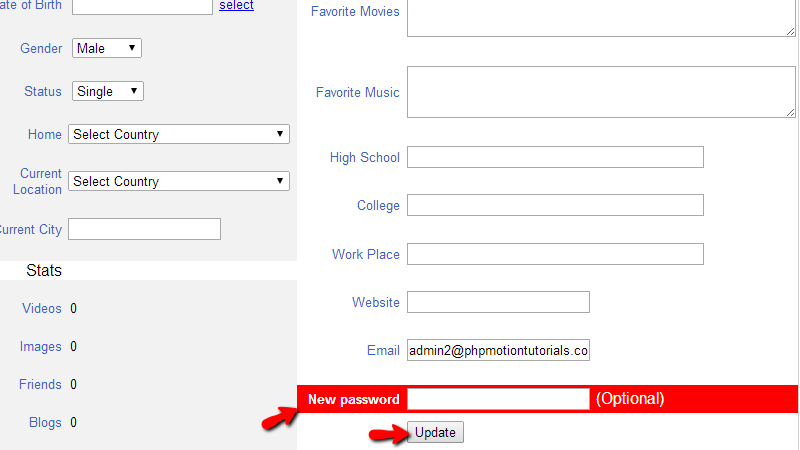 Once you are ready filling all of the information please use the Update button at the bottom of the interface so you can be able to save the added information.
Congratulations! You can now change your admin password and edit your admin profile!