How to Create a New User in vTiger
Updated on Dec 10, 2015
This feature will allow you to add new users on your website and assign a specific role for them.
To do that, you need to log into your website as administrator and then navigate to the Settings icon and then CRM Settings.

Locate the Users & Access Control section and click on the Users service.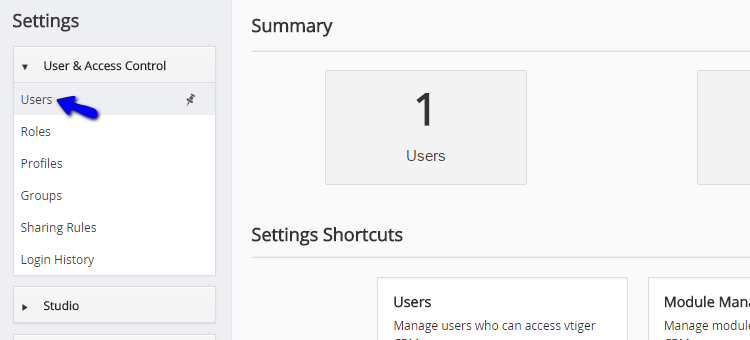 Click on the Add User button.

Enter the information for your new user. There are 9 sections that you need to complete.
User Login & Role: Enter the login details for the new user and the role.
Callendar Settings: Enter the calendar settings to be used for the new user.
Currency and Number Field Configuration: Select the currency configuration for the new user.
More Information: Additional information for the new user.
User Address: Enter the address of the new user.
User Photograph: Upload a picture for the new user.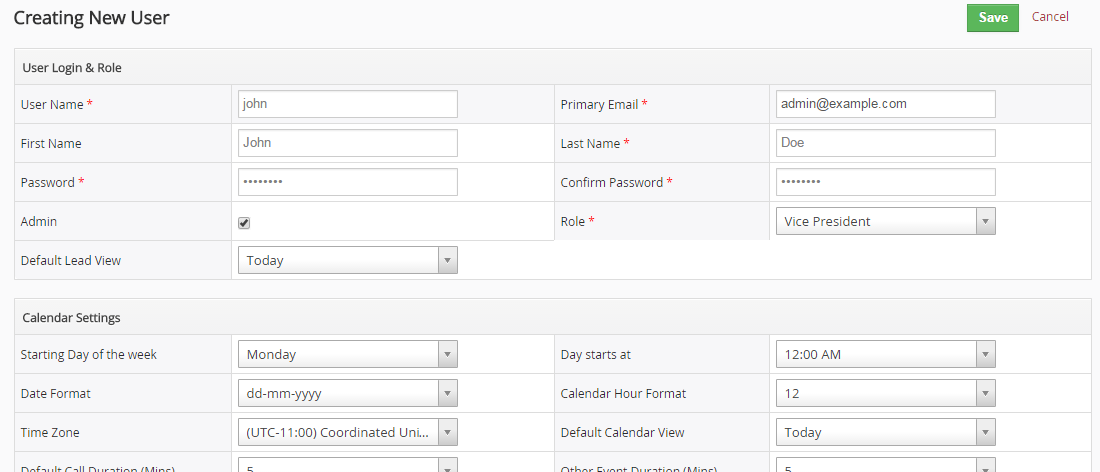 When you complete the changes, click on the Save button to create the new user.