How to Add Currency in vTiger
Updated on Dec 10, 2015
Depending on your business, you may want to add a new currency on your website. This tutorial will review the process of creating new currencies on your vTiger installation and how to complete that the easier way.
To create a new currency on your vTiger website, you first need to log in as administrator. Click on the Settings icon at the top-right corner of the screen and then CRM Settings.

Locate the Other Settings section and click on the Currencies option.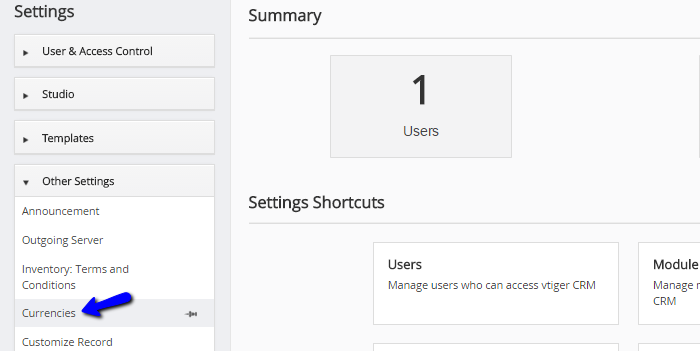 Click on the Add Currency button.

Edit the following options:
Currency name: Choose the new currency from the drop-down box.
Currency code: Enter the currency code (it will be automatically provided).
Symbol: Enter the symbol of the new currency (automatically provided).
Conversion Rate: Enter the conversion rate of the new currency against USA, Dollars).
Status: Click on the check-box to activate the currency on your website.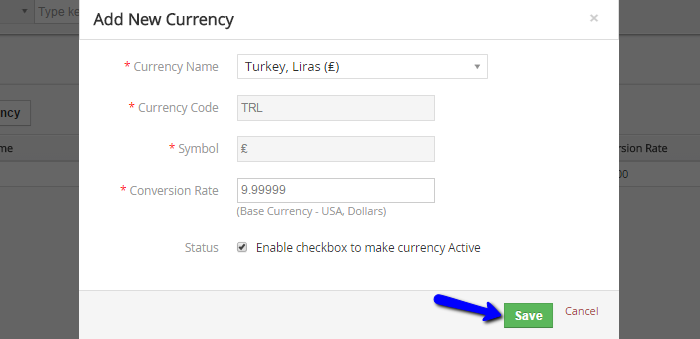 Click on Save button to add the currency on your website. The system will automatically process your request, using the details you have entered above.