Create and manage menus in PHPFox Neutron
Updated on Nov 1, 2018
All of the menus on your PHPFox Neutron website are pre-defined within the CMS section. For example, the main user menu, which is used for reviewing your homepage, friends, photos, etc. is congifured like this and all of its options are predefined. You can edit them as per your needs or add new menu items to them. To do so you will need to access your admin dashboard and click on the Menu section in the main panel.

From here you can click on the edit icon corresponding to the Menu you wish to change and you will see the configuration options for that menu, in our case we will edit the Photos Menu.
The options you can edit are:
Product: Here you can choose Core or another product that you have added yourself.
Module: The module corresponding to the function of the menu(photo module in our case).
Placement: You can choose in what Menu Block to place the menu(main, footer, etc).
URL: You can specify a custom URL for the menu.
Font Awesome Icon: The icon that is shown next to the menu.
Menu: The name of the menu.
After you are done editing, don't forget to click the Save button to save the changes.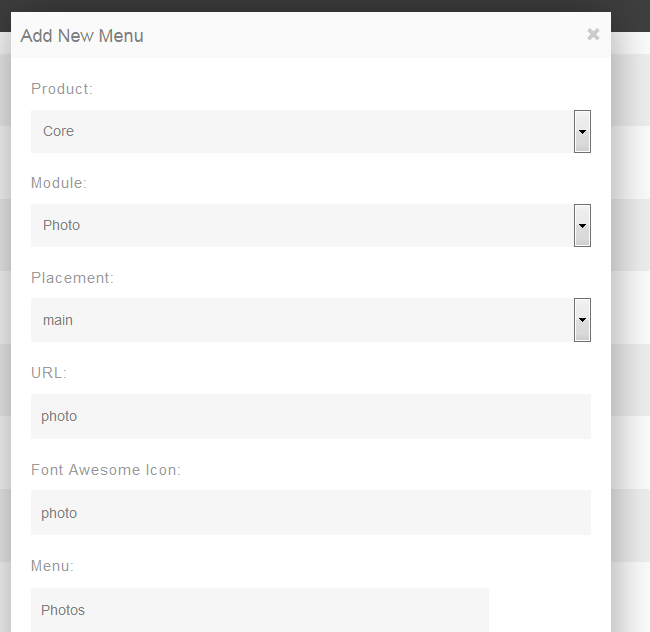 From the Menus section you can also create a completely new Menu to your site. To do so you will need to click on the Add Menu icon in the top right corner.