PHPFox Neutron Tutorial
This tutorial will introduce you to PHPFox Neutron 4.0.x and how it works. PHPFox Neutron is a social networking software that will allow you to build up a community of people with similar interests.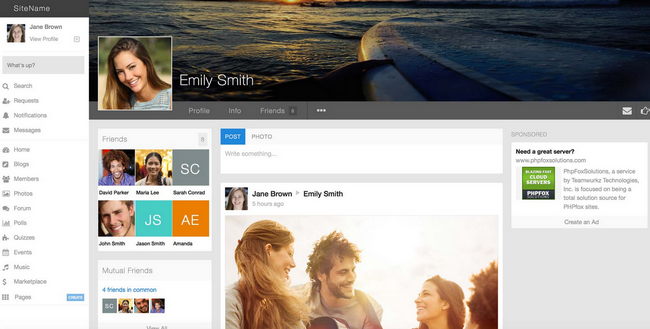 The main strength of PHPFox Neutron is its easy to use Facebook-like design. This is a great advantage because it makes the transition for new users much smoother and allows them to connect more easily without having to study the interface.
The only noticable disadvantage is that PHPFox Neutron is a paid product and you will need a valid license in order to work with the application.
Start a PHPFox Neutron website in just 3 minutes:
To help you get started with PHPFox Neutron our Technical Support team provides Free PHPFox Neutron Installation.
Free PHPFox Neutron Installation by our Support Team
Free Domain Name for Life
24/7 Technical Support team
Optimized SSD PHPFox Neutron Hosting
Fast and Secure Servers