How to change logos in PHPFox Neutron
Updated on Nov 1, 2018
If you are running a community website, you may want to place the logo of your organization. This will make sure that your website's users are aware of the actual community they participate in. Also, this is a good way of advertising the actual organization that you represent.
With PHPFox Neutron, you have the ability to change the logo on your website with a feature present within th Admin Dashboard of your website. Click on the Themes section from the main panel and then click on the EDIT button on your current theme.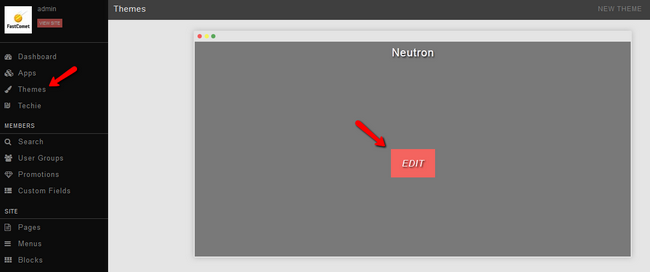 You will be directed to the Settings section of your theme where you will find a lot of options to choose from. To change your Logo you will need to click on the upload icon in the Logo square.

Your Logo is now successfully changed as you can check on the frontend of your website.