Create and manage custom fields in PHPFox Neutron
Updated on Nov 1, 2018
With PHPFox Neutron, you have a number of pre-defined fields for each of your users. However, you may want to add a custom one that is not within the default information fields. To do so you will need to login to your admin dashboard and click on the Custom field section on your main panel.

Here you can see your existing custom fields and create new ones by clicking on the Create a custom field button at the top right corner.
Now you can select:
Location - The location of the new field.
Type - The tipe of option you want the user to have when filling this field.
Name- The name of the field.
Product - The product you wish to activate this field for(in most cases this will be 'Core')
Group - Select the Group where you wish to place the new custom field. NOTE: this is not a user group, but a group of fields.
Required - Select 'yes' if you wish this field to be required.
Include on Registration - Select 'yes' if you wish this field to be included in the registraion process.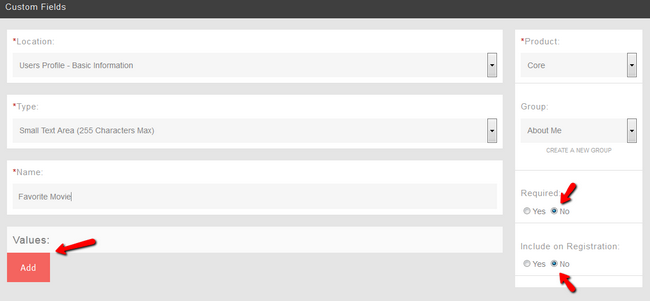 Click on the Add button and you are ready. Now, If we navigate to the About Me section of a user's profile we can see the new field we just added