How to install Jomres on your Joomla based website
Updated on Mar 13, 2019
In this tutorial we will show you how to install Jomres for Joomla via the Extension Manager inside Joomla.
To get Jomres on your Joomla application, you need to:
Find the Jomres Extension in Joomla
Once you have installed Joomla, will need to login to your Joomla's admin dashboard and navigate to the Extensions → Manage section.

Now you will have to search for the Jomres plugin using the search bar on the page, click the magnifying glass button and then on the Jomres extension result.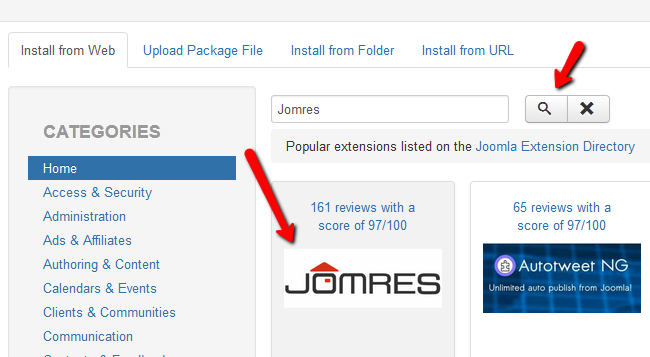 You will need to click on the Install button and after you are directed to the next page, click Install again.

This will initiate the installation process for the Jomres extension which we will discuss in the next step of this tutorial.
Install Jomres
For the next steps of the installation, you will be aided by the Jomres Web Installer. You will need to click the GO button to initiate the installation process.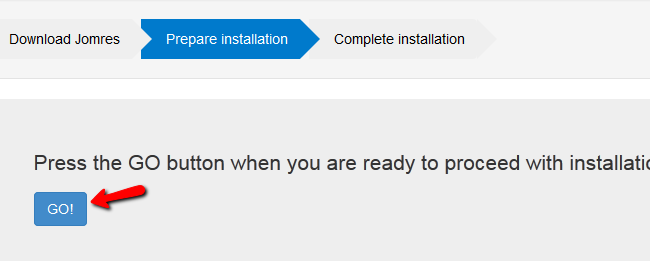 Now all of the tables and content for the extension will be created by the installation. You will need to click on the Complete Installation button.

Note
You will receive a yellow colored message at the top of the page prompting to delete the installation file as it is no longer needed and might become a security issue in the future. Just click on the delete file section and Jomres will remove the file for you.
Congratulations, you have successfully installed Jomres, Joomla's most successful hotel booking system.