How to change the Resource Types in Jomres
Updated on Mar 13, 2019
Resource types are important for your Jomres booking site as they are used when configuring your properties. You can add resources like different bedroom types, car/yacht rent, etc.
To change Resource Types in Jomres, you need to know how to:
Once you have accessed your Jomres dashboard, navigate to the Site Structure → Resource types section of your main panel.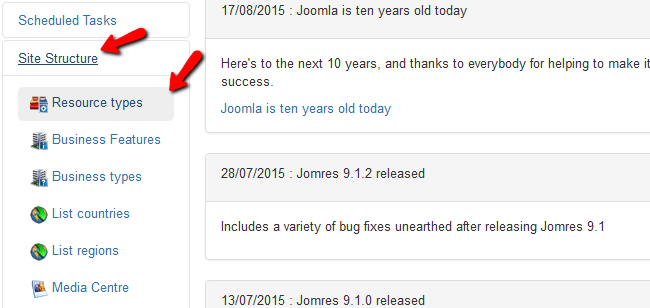 Add a new Resource Type
To add a new resource type, click on the +New button at the top left corner of the page.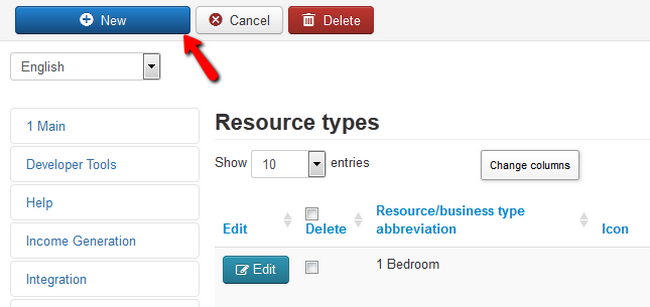 Here you have the following options to edit:
Business feature abbv - Short name for the feature.
SRP only - Select Yes if you want to use this resource in single room property
Property type relationship - For what type of properties this resource will be used
Image - Choose an image that best represents the resource
Once you are ready, click the Save button to create the new Resource type.
Edit Resource types
To edit a resource type you will need to be in the Resource types section of your Jomres back-end and you will need to click on the Edit button corresponding to the resource you wish to edit. In the image below you will see that we have set up an incorrect image for the 3 person Bedroom.

Let us select an image that suits the resource better, like a pictogram with a bed and the number 3.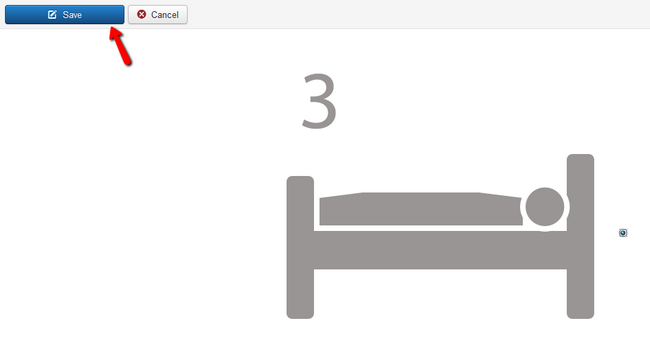 Click the Save button to apply and save the change we made.
Apply the Resource Type to a Property
Now we only need to apply this resource to our property. To learn how to do that, please visit our Rooms and Availability tutorial.
Once you have followed all of the steps in that tutorial, the example property CuteCottage will have the rooms configured as we wanted. Our users will now be able to book a room or two in the CuteCottage.