How to Change the Business Types in Jomres
Updated on Mar 13, 2019
Business features can be added to 10 different pre-defined Business types. As a Jomres administrator, you have the power to create and customize Business types according to your needs.
To manage your business types in Jomres here you can learn to:
To create a new Business type to which you can later add new Business features, access your Jomres dashboard and navigate to Site Structure → Business types.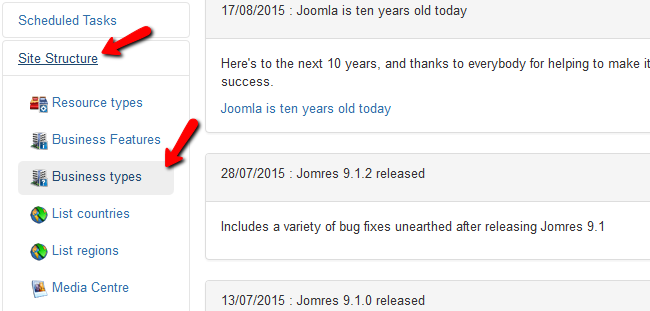 Add Business type
Here you can see all of your current Business types. Hit the +New button to add a new Business type.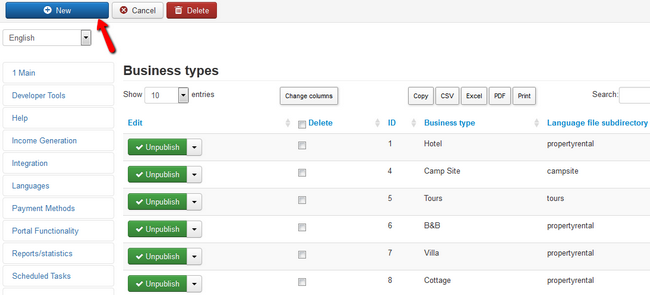 In this example, we will add a new Business type - Castle. If you later want to change the language of this business type or the syntax used when a user books a Castle instead of a normal property you have to add a Language file subdirectory. We chose castleproperty and now when we click the Save button not only will we create a new Business type, but also a new directory called castleproperty will be created in jomres/language and the default language file will be copied to that directory which you can later edit as you desire.

The newly created Business type will be assigned with an ID number according to its creation order and can now be used to set Business features on it.
Edit Business type
In order to edit an existing business type you will need to navigate to the Business types menu. Once you are there you can choose the Business type you wish to edit, click on the drop-down arrow for that type and select the Edit option.

Let us change the language file subdirectory for the Business type For sale to propertysale.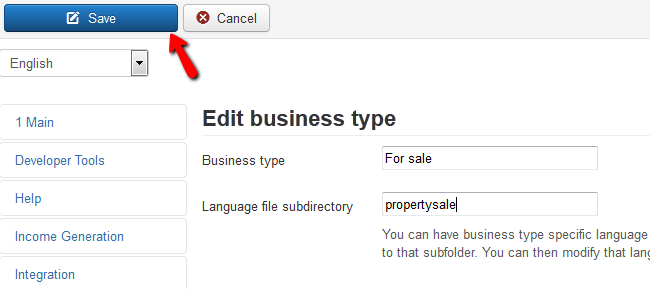 Click the Save button to apply and save the changes and you are done. You now know how to add and edit Business types.