Jomres Tutorial
Created by Vince Wooll and Aladar Barthi in 2005, Jomres is an online booking system suitable for all property managers. It doesn't matter if you are the Manager of a big hotel located on the beach, or you just want to provide tourists with a small cottage in the mountains, you can build a website around your personal needs with Jomres. The Minicomponent system makes it easy to add and replace core functions without modifying any files. You can just download the plugin you need and the feature will become available to you as soon as the plugin is activated.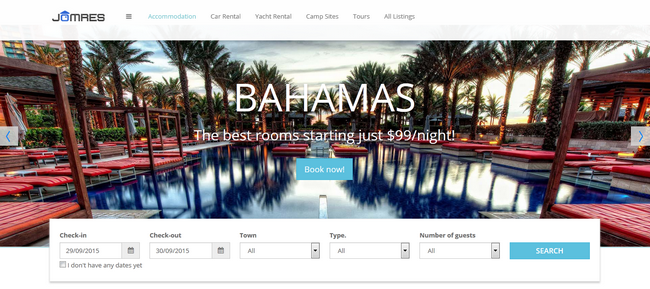 While the Free Core version of Jomres does not support plugins, you will still have enough functionality to create a website for booking a property with a booking calendar, email system and registration form.
If you wish to use certain features like PayPal payment gateway, multiple properties, Custom pre-build template (Leohtian) and 60+ more you will need to purchase a licensewhich is valid for 6 months and varies from £60 to £99, based on the package you want to use but with any paid license you will get access to all features of the system.