Warning
Jomres is compatible with WordPress up to version 5.1.1. Newer versions might experience stability issues, inability to edit certain options or configure a property.
In the next lines of this tutorial we will present you with the installation method of the Jomres plugin for your Wordpress based website.
Now, you will need to login to your WordPress admin dashboard and navigate to Plugins → Add New.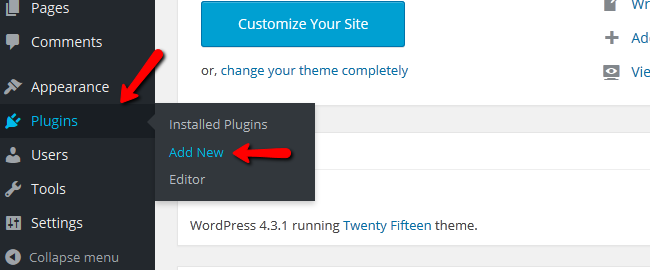 You will have to use the search function to find the Jomres extension and then click the Install Now button on the extension to begin its installation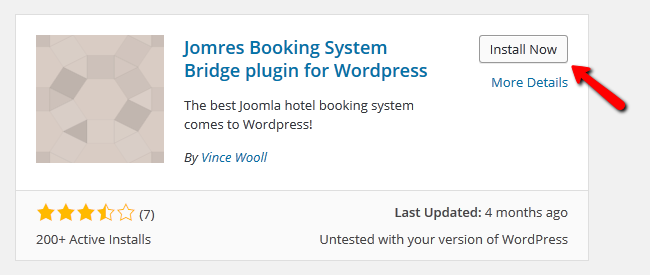 After the extension has been successfully installed, you will need to choose the Activate Plugin option at the bottom of the installation log.

After you have done that, the extension will be activated and you will be able to see the Jomres icon in the main admin panel.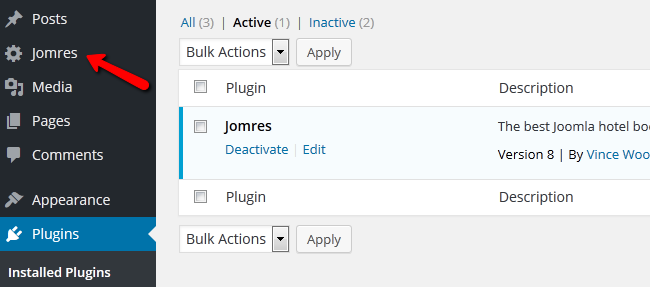 Click on it to access the web installer that will guide you through the rest of the installation process. Hit the Continue button to download Jomres.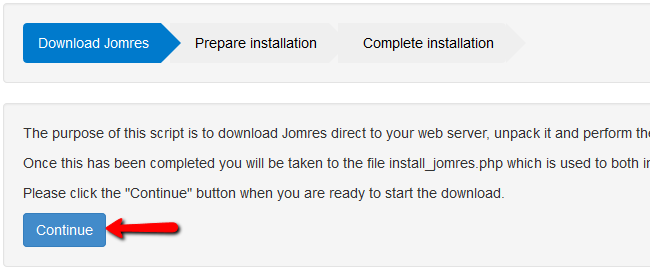 Press the GO button to proceed with the installation.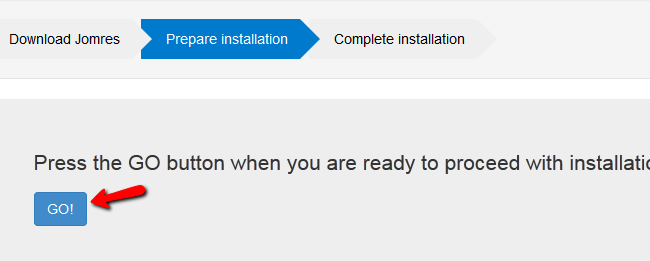 Note
Note that you will receive a yellow colored message at the top of the page prompting to delete the installation file as it is no longer needed and might become a security issue in the future. Just click on the delete filesection and Jomres will remove the file for you.
Once the installation is completed and all of the tables and content for Jomres have been created, you will be automatically redirected to your WordPress admin dashboard. Now if you click on the Jomres icon located in the main panel you will be directed to the Jomres extension which is already installed. You can now configure your website from the hotel booking system extension. To activate your front-end editing menus create a new post with the body containing [jomres].
The interface is the same as the one in the Jomres extension for Joomla so you will be able to configure your website by following our Jomres for Joomla tutorials.
Congratulations! You now know how to install Jomres on your Wordpress based website!