How to Configure the Shipping Modules in Zen Cart
Updated on Dec 10, 2015
Zen Cart comes with 8 Shipping Modules, ready to be installed and configured to best suit your Store's shipping needs.
To setup the Shipping Modules in Zen Cart, you need to:
Step 1

Set up a ZIP code

Before you can configure the Shipping Methods on your Zen Cart application you must set-up the Post/ZIP code for your store. You will need to login to your website's admin area and navigate to the Configuration>Shipping/Packaging section.

Click on the Info Icon corresponding to the Postal Code option.

Now enter the Zip code for your Store's location and hit the update button.

Step 2

Configure the Shipping Modules

To Configure the Shipping Modules for your Store, you will need to navigate to the Modules>Shipping section of your admin dashboard.

Here you will see the Shipping Modules available for your Store. Click on the Info Icon of a Module to configure it.

Here you can configure:
Shipping Cost – The cost for all orders using this method
Tax Class – The Tax Class you want to use for this module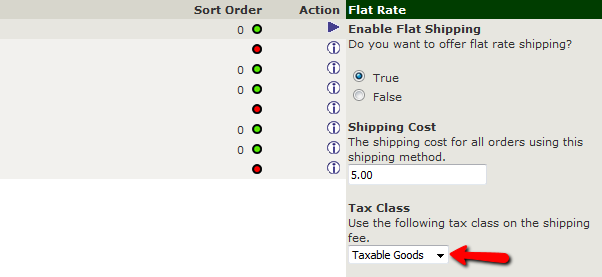 Tax Basis – The basis on which the shipping tax is calculated (not relevant for Flat Shipping)
Shipping Zone – If you want to enable this shipping module for specific zone chose it from the drop-down menu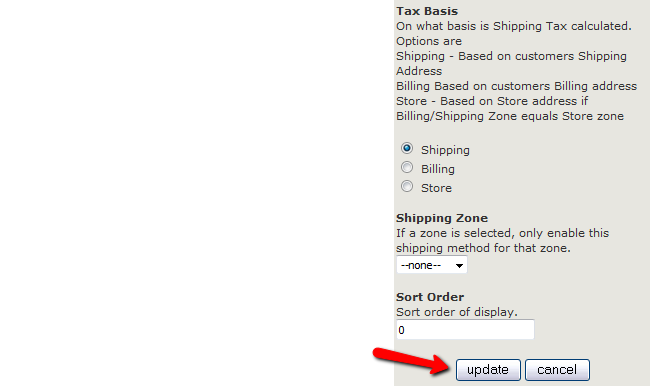 When you are ready with the configuration of this shipping module, click on the update button to apply the changes.