How to Manage Newsletters in Zen Cart
Updated on Dec 10, 2015
The newsletter feature in Zen Cart is a great way to inform your subscribers about future promotions, or push new products. In this tutorial, we will show you how to use this feature.
To create a newsletter, you will need to login to your admin dashboard in Zen Cart and navigate to Tools>Newsletter and Product Notifications Manager.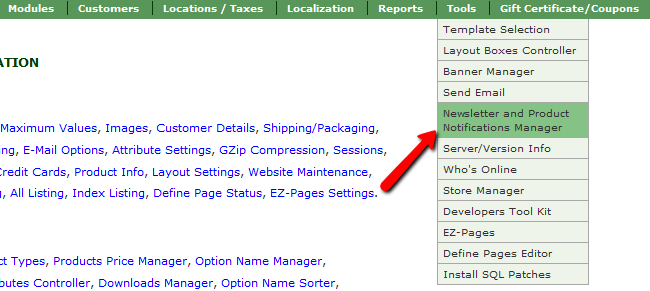 Click on the new newsletter button to continue.

Here you will be able to set up:
Module – This can be set to either newsletter or product_notification depending on your needs
Subject – The subject of the email your subscribers will receive
Rich Text Content – In this section you can format the content to make it look better as it will be received in html
Text Only Content – Input here the Same text as in the previous box, without the styling (Microsoft Word formatting will be removed by Zen Cart automatically)

Click on the save button at the bottom of the page, when you are ready to continue. After that you will be returned to the Management page where you will see your new email, ready to be send/edited or deleted.

Click on the send button.

Now you will just have to choose the exact group of customers you wish to send this newsletter to and click select>send mail.
Now you can inform your customers about website changes or new products via the Newsletter feature. Conratulations.