How to Remove the "Powered by Drupal" Footer
Updated on Dec 10, 2015
This tutorial will review the process of removing the Powered by Drupal link on the bottom of your website. It is placed there by default with each default Drupal installation. To remove it, you will have to log into your website as administrator and then navigate to the Structure tab from the main menu.

Click on the Blocks option.

Locate the Powered by Drupal block within the Footer section and click on the drop-down box next to it and then select -None-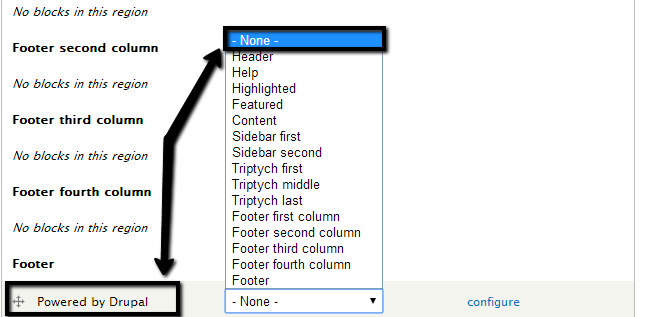 Click on the Save Blocks button to keep the changes.