How to enable clean URLs in Drupal
Updated on Dec 10, 2015
This tutorial will review the process of enabling the clean URLs on your Drupal website. It is always a good idea to enable the feature for SEO purposes. This will ensure a better place for your website in search engines and it will also make the links on your website human readable.
The process of enabling clean URLs is possible via the admin area of your website. You need to log into your website as administrator and then navigate to the Configuration tab from the main menu.

On that menu, locate the Search and Metadata section and click on Clean URLs.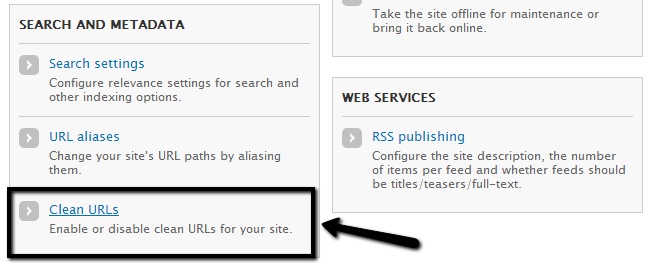 Select the Enable clean URLs option and click on the Save Configuration button to enable the clean URLs.