How to change the logo in Drupal
Updated on Dec 10, 2015
This tutorial will review the process of changing the logo on your Drupal website. If you have designed your own logo image, it will be more professional to place it on your website. It has been proven that users recognize your products easily when they see such a logo after that.
First you need to log into your website as administrator and then click on the Appearance button from the top menu.

Click on the Settings button next to the default theme on your website. In our case, this is Bartik 7.26.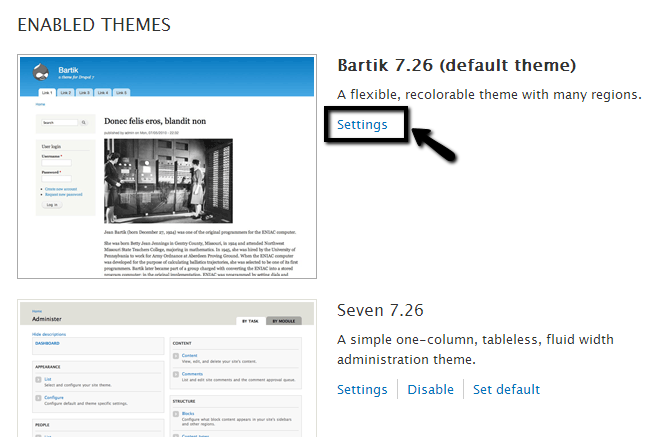 Scroll down to the Logo Image Settings section on the new page and uncheck the Use the default logo option. Then click on the Choose File button to upload the new logo.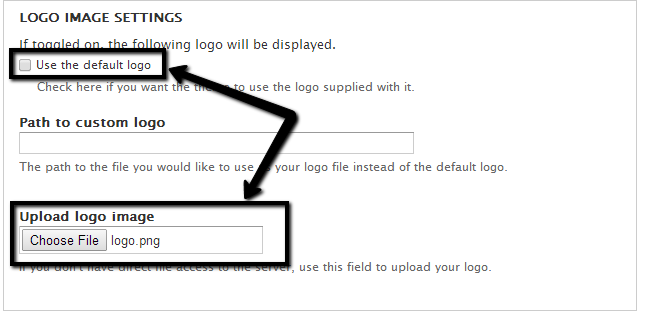 Click on the Save configuration button to keep the changes.