How to Edit your Account Information in Drupal
Updated on Dec 10, 2015
This tutorial will review the process of editing the information on your account in Drupal. To do so, you need to log into your website as a normal user and then click on the My Account button at the top-right corner.

Click on the Edit tab.

Edit the following options:
Current Password - You need to enter the current password if you wish to change the email address or apply a new password on the account.
Email address - Change the email address.
Password - Enter a new password if you wish to change it.
Confirm Password - Enter the new password twice for verification.
Picture - Upload a picture for the account.
Locale Settings - Choose a timezone.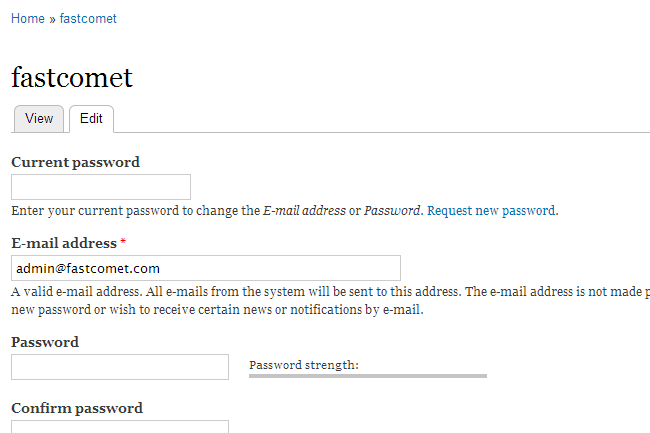 Click on the Save button to keep the changes.