How to reset your Ghost blog Content
Updated on Jul 13, 2018
In this tutorial we will show you how to reset your Ghost Blog content. Please note that after this action all posts and pages will be permanently removed and will be no longer available. If you would like to create a back up of your Ghost blog first, please follow our tutorial on How to backup your Ghost Blog.
To reset your Ghost blog, please access the debug section of your Ghost platform and login using your Ghost Admin username:
https://example.com/ghost/debug/
Replace example.com with your actual domain or IP address.
After logging with your Ghost admin email address and password you will be directed to the Ghost Debug section.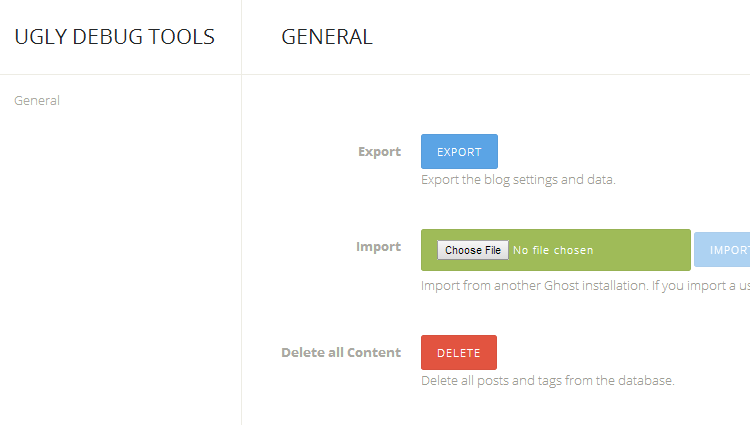 From this page, please click on the Delete Button located next to "Delete all content". This will ask you for a final confirmation: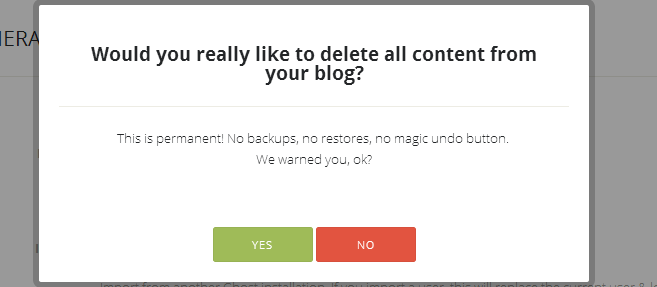 After clicking on the Yes button you should see a confirmation message that your content has been wiped out and you can start from scratch now.